Reproductive class June 1, 2022 10:00 am with Dr. Volskay.
AI CLINIC IS OPEN FOR ENTRIES 2022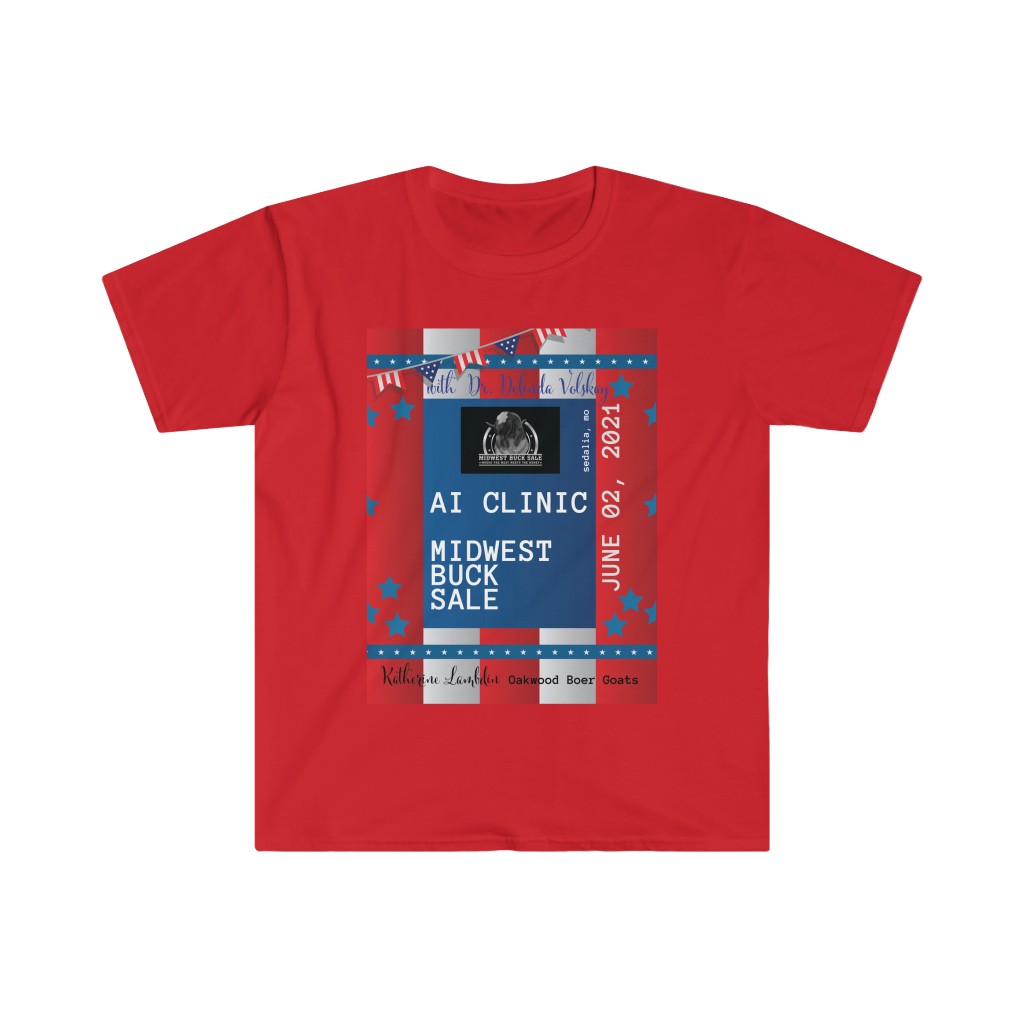 T Shirts are personalized and $16.00. Please email your name, farm name, and size. Pay $16
How many does may I bring? Each paid participant may bring up to two does in heat.
What does it cost? $50.00 per person.
Where do I get the protocol for the heat cycle? You will receive an email with plenty of time to get the supplies you will need to cycle your doe(s).
If I do not have any semen for the A.I Clinic, may I purchase some while there? Yes, semen will be available for purchase for $15.00-$25.00, (from Evie Gates). The bucks are ABGA registered or 'wether' composite stock. Please bring your own if available. Buck Alley will also be taking place and breeders will have semen for sale, at their prices. Other Semen services are available through vendors attending. Those purchases may be made directly from the vendors on site or call ahead of time. Both dairy and meat goat semen available.
Please make sure all health papers are in order if you are coming from out of state or selling stock in Missouri. In state stock will be required to have health papers for the AI Clinic. Please follow all state of Missouri veterinary laws.
Dr. Delinda Volskay of County Line Veterinary Clinic, Diamond, MO, will be our instructor. We are excited to add this event to the week.
Limited to 20 participants.
Please bring your stand with a head restraint. If you do not have one please let us know. Bring your other AI supplies.
If spending the night and a pen is required, please add a pen fee $5.00 per night. If you are enrolled in other activities and have already paid a pen fee, there is no requirement to pay an additional fee.
Please contact Katherine Lambdin if you have any questions. katherine@midwestbucksale.com
Look forward to seeing you there June 1, 10:00 am.
Please come early to set up. 8:00 am gates open. Attendees may arrive May 31, after 5:00 pm. Please be sure to have all health papers in order before unloading.
If you have a buck you would like to display, promote your breeding and farm, Buck Alley is the perfect way. $10.00 enter today. Market your genetics and sell semen at your display pen by your buck. click here. We have a Dairy Buck winner and a Meat Goat Buck winner. There is also a 50/50 give away from the tickets sold to vote People's Champion Choice, Buck Alley winner.
HOLD HARMLESS WHEN ENTERING THE MIDWEST BUCK SALE AND EVENTS.
Each exhibitor, attendee, consignor, or vendor will be solely responsible for any consequential loss, injury or damage done to or occasioned by, or arising from any animal or article exhibited or for sale by him, and shall hold harmless Midwest Buck Sale, LLC, against any and all liability in regard thereto. Midwest Buck Sale, LLC will take reasonable care to insure the safety of exhibits and property, but the owner must take the risk of exhibiting. In no case will Midwest Buck Sale, LLC be responsible for any loss, damage or injury to property or persons while on the Missouri State fairgrounds, or at any other time or place, nor be liable or required to make any payment for damage, loss or injury. All that enter any event or sign up for anything related to the Midwest Buck Sale, agree: "I have read the contract and agree to abide by all Midwest Buck Sale rules and regulations as witnessed by entering the events June 1-5, 2022.
Midwest Buck Sale, LLC 2018-2021
Total Page Visits: 1127 - Today Page Visits: 2