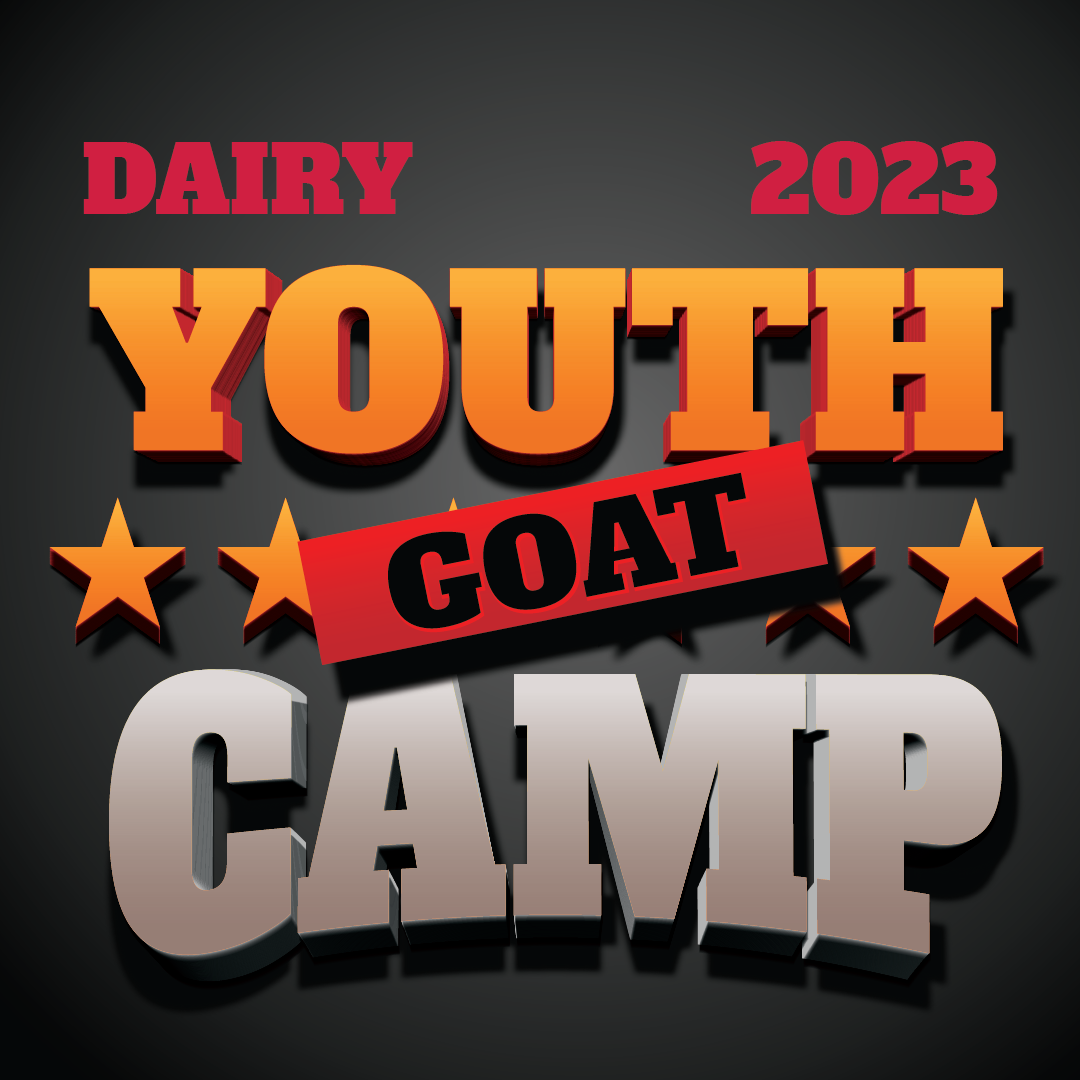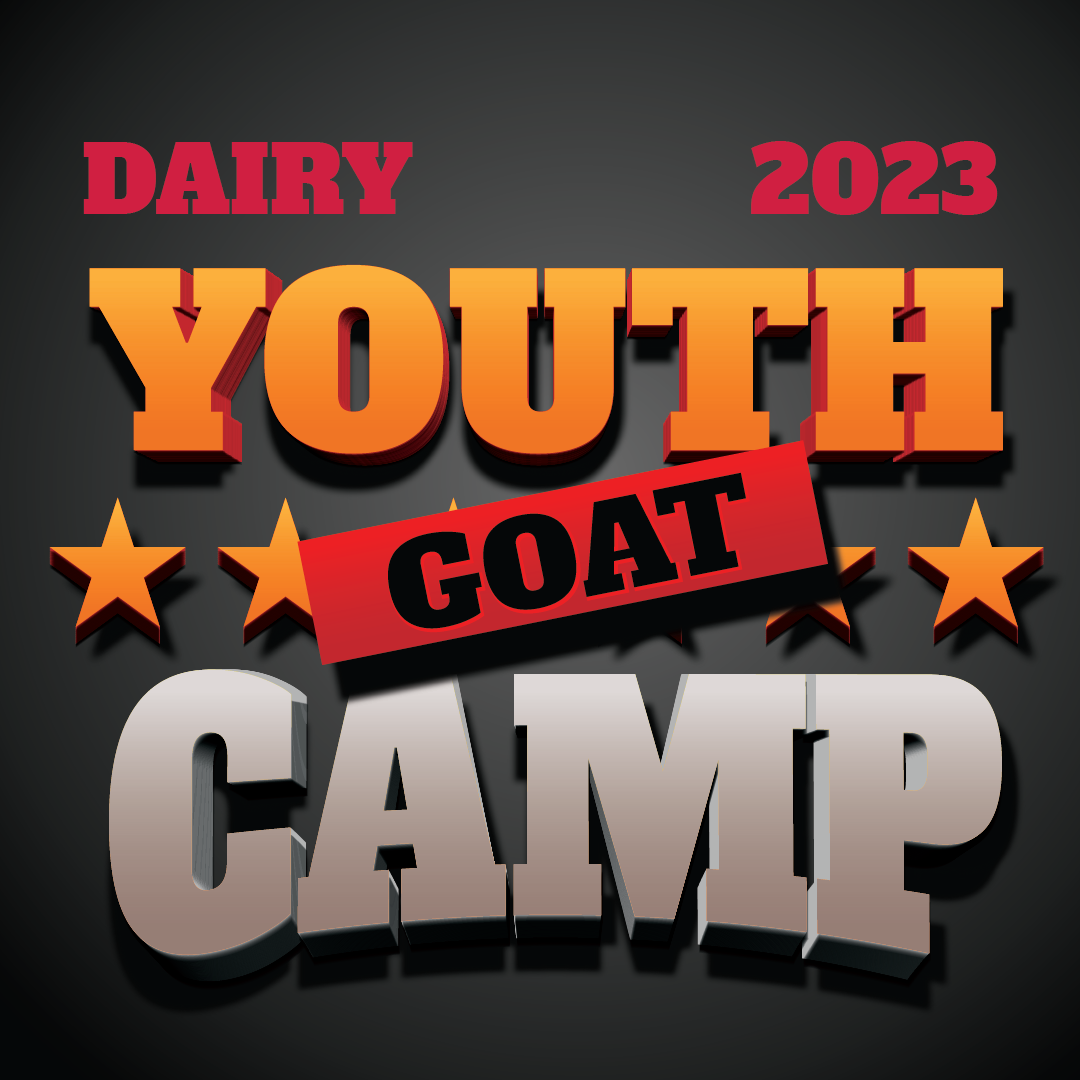 A one-time price of
USD $135.00
will be added to your order.
Description
Specifications
The Dairy Youth Goat Camp 
This is selection, preparation, and presentation course for youth 8-18. There will be many things for the youth all week. 
Each child will receive a printed booklet and personalized t shirt.  Nacho Bar dinner during the Goat Trivia Contest, there's a scavenger hunt, obstacle course, and other games with awards and prizes. Lunch is served all three days for the youth in camp.
The final showmanship competition is Friday morning, June 2.  Three age divisions, Junior, Intermediate, and Senior.  Belt Buckles and Banner awards to the winners.  Chairs and banners to Reserve.
It is a true youth event for kids 8-18 years old.
Be sure to add your pen.
The camps are limited to thirty kids in each camp. They do fill up fast. Please enter early.
ENTER THE DAIRY YOUTH FUN SHOW. June 2, 1:00 pm.  Any Yuoth may enter this fun show, so bring your girls and dairy wethers. NO BUCKS>
Youth must be 8 to 18 years old and no older than 19.