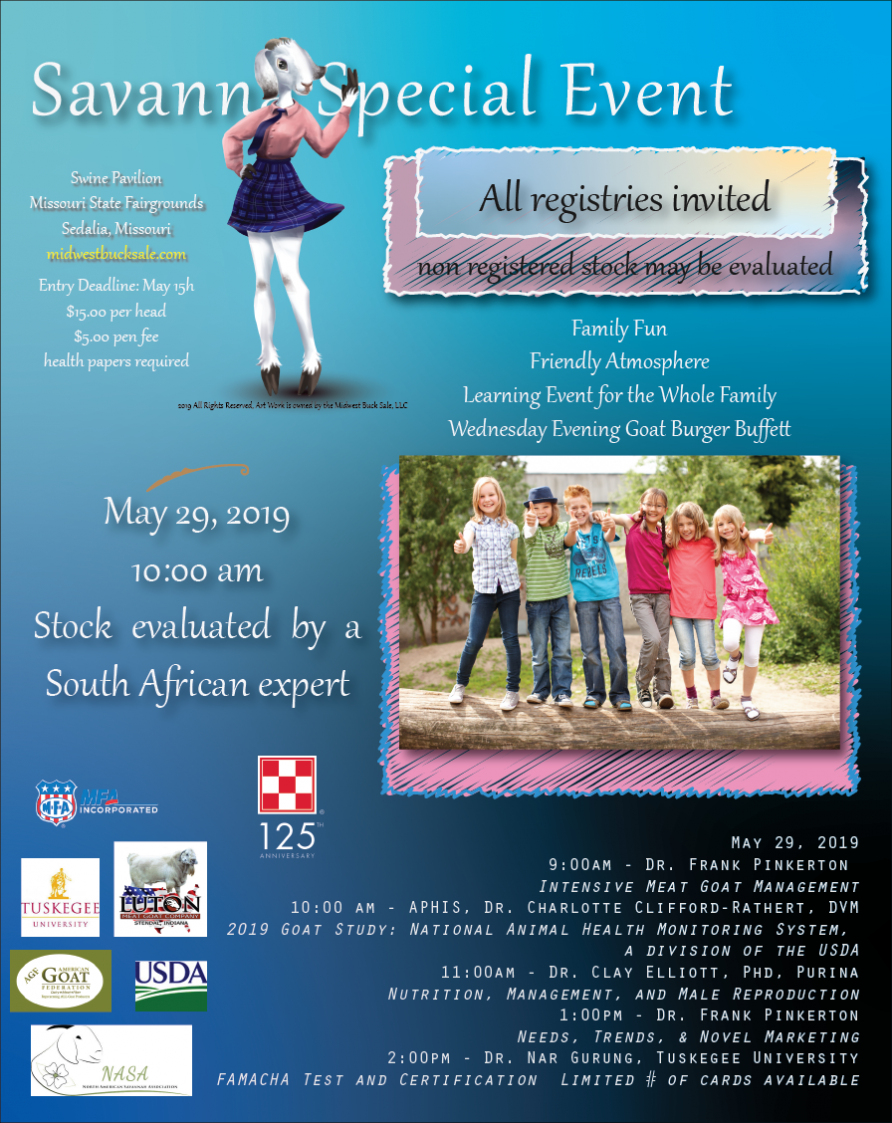 There are a variety of meat goats to choose from when deciding to produce meat for the market, replacement breeding stock, or even raising the breed you like simply because they are a beautiful creature.
In the Savanna goat world, the numbers are limited to some 4000 registered head. The demand is high for young stock, bucks and replacement breeding stock does. These breeders cull hard and believe in the success of the breed.
When mentioning that, the Midwest Buck Sale is the opportunity to see the quality the Savanna breeders have across the nation, at one location. They will be bringing their best. This is an opportunity to take those genetics home and start your own herd, to produce meat for the consumer market or raise this wonderful breed as replacement breeding stock. One choosing the later, the prior is inevitable.
The Savanna Breeders will be on hand to introduce those wanting to start a herd and purchase quality stock to begin with. Start saving now, make your hotel reservation, and plan to attend. Registered Savanna Bucks and Does show May 29, at 10:00am
Total Page Visits: 780 - Today Page Visits: 2