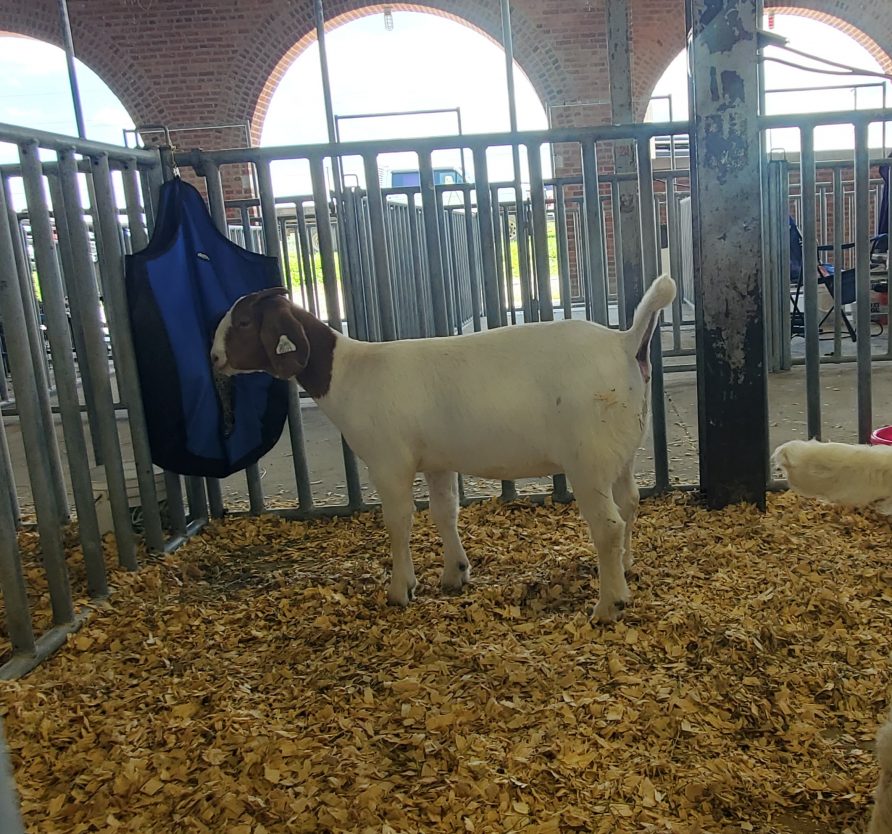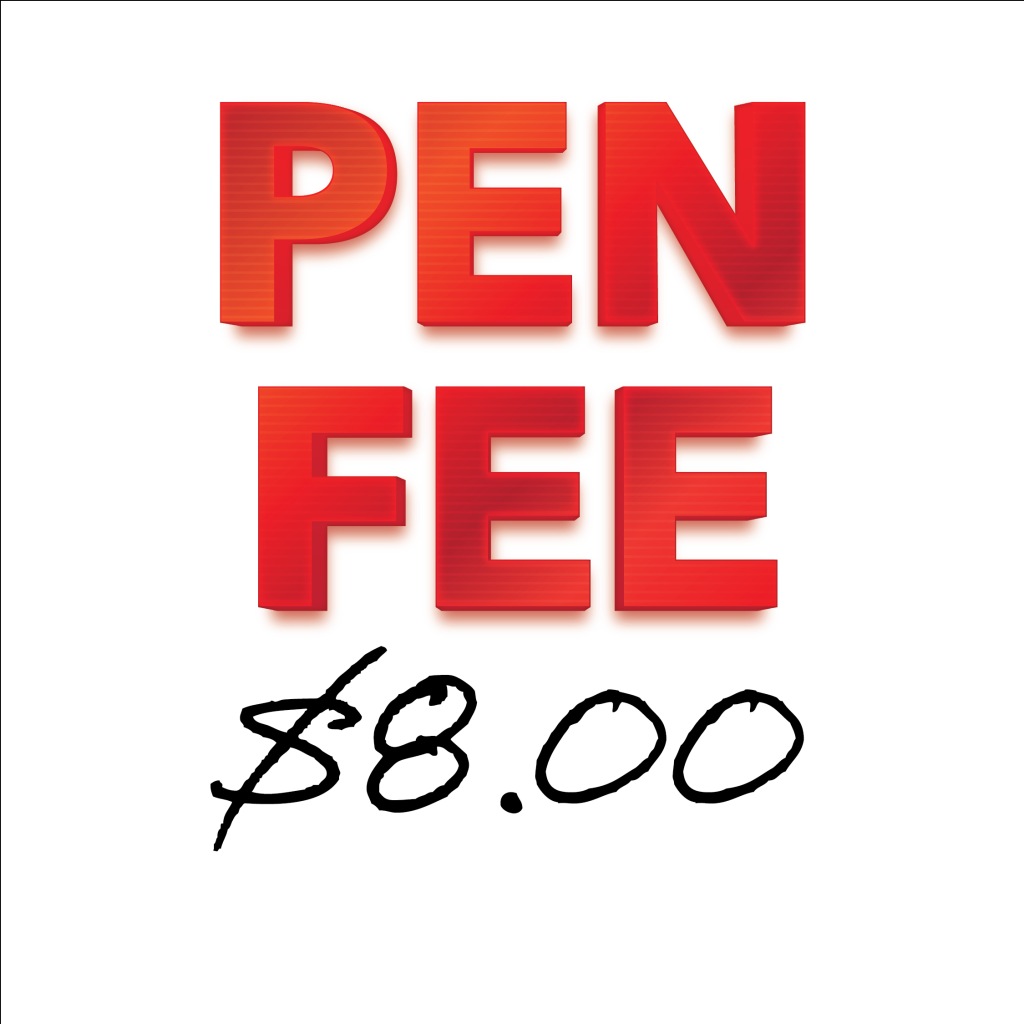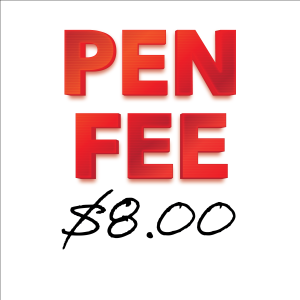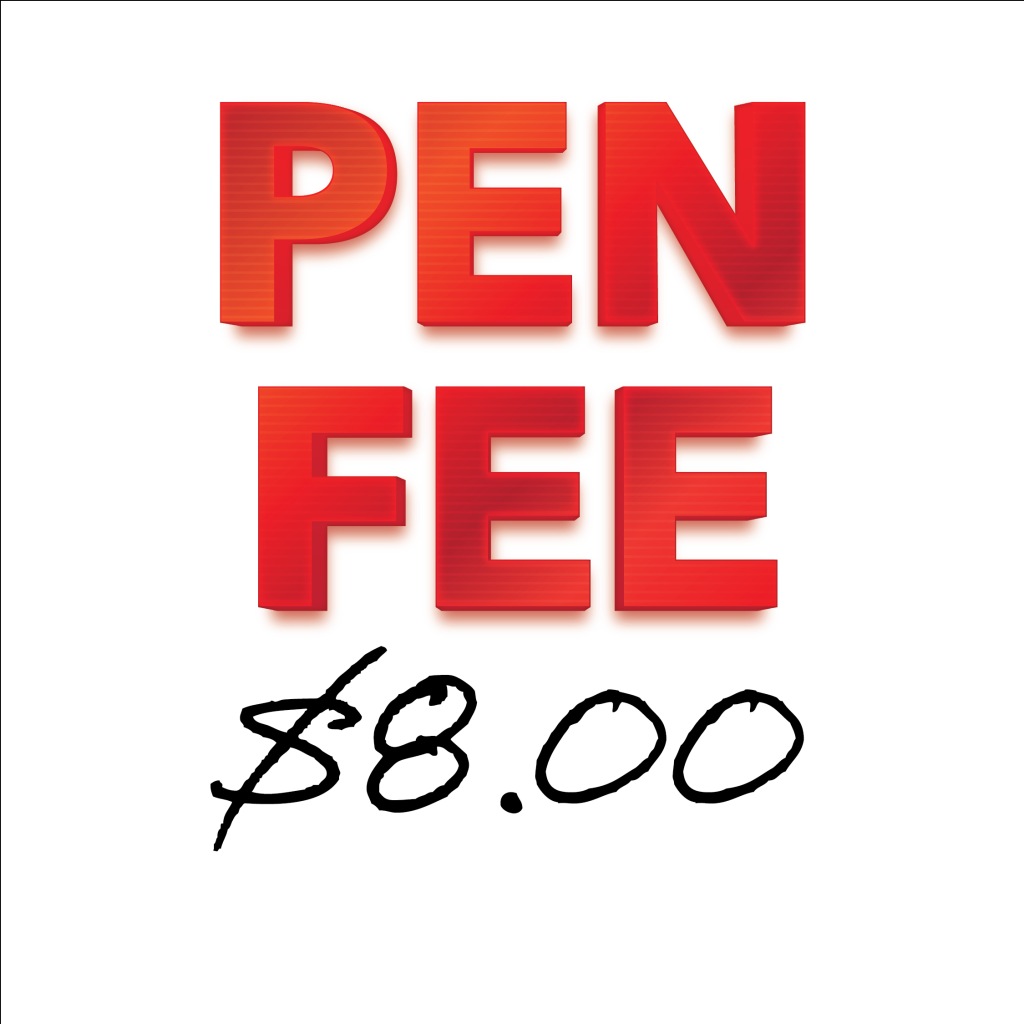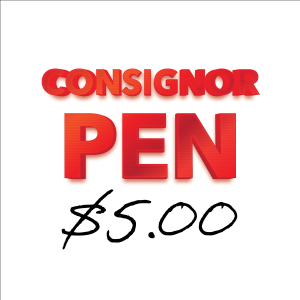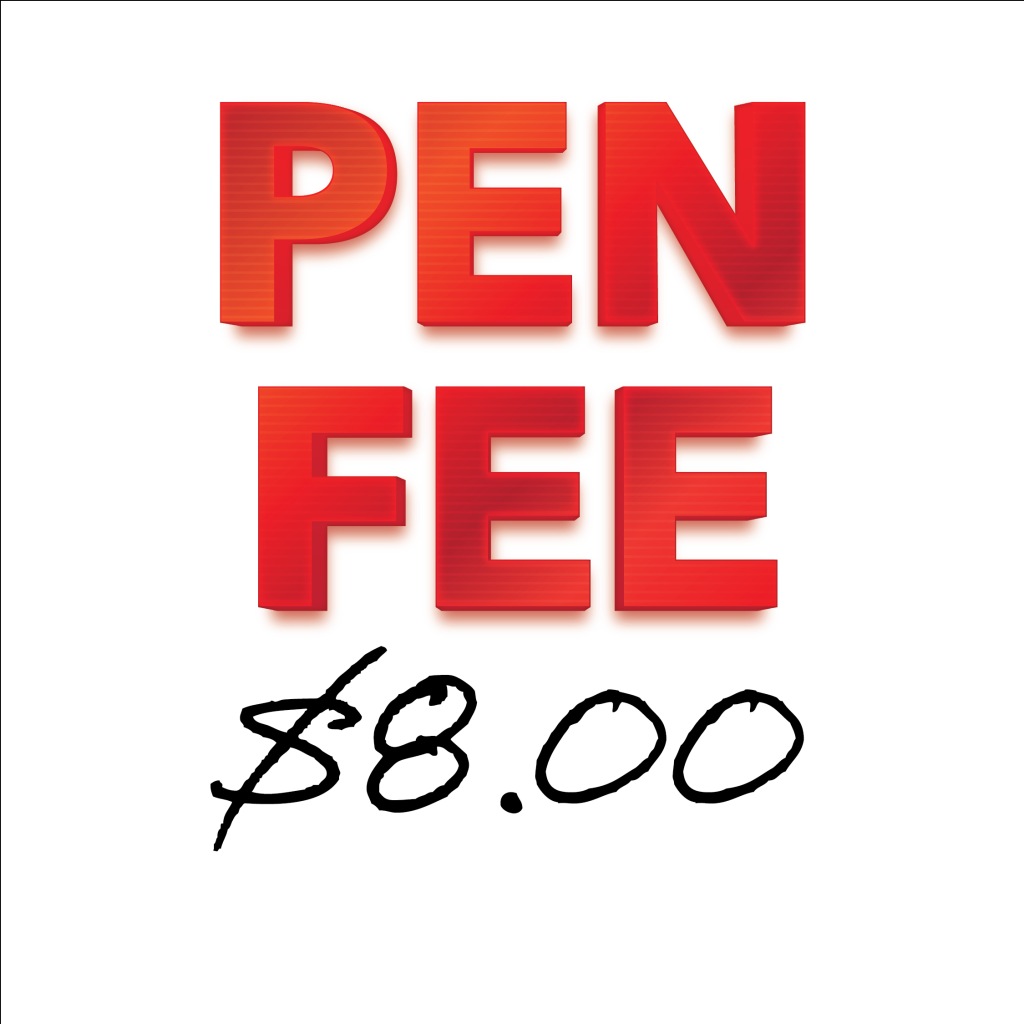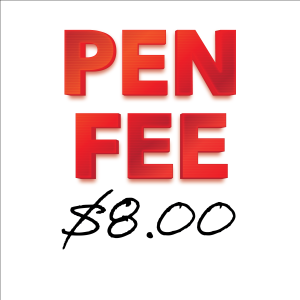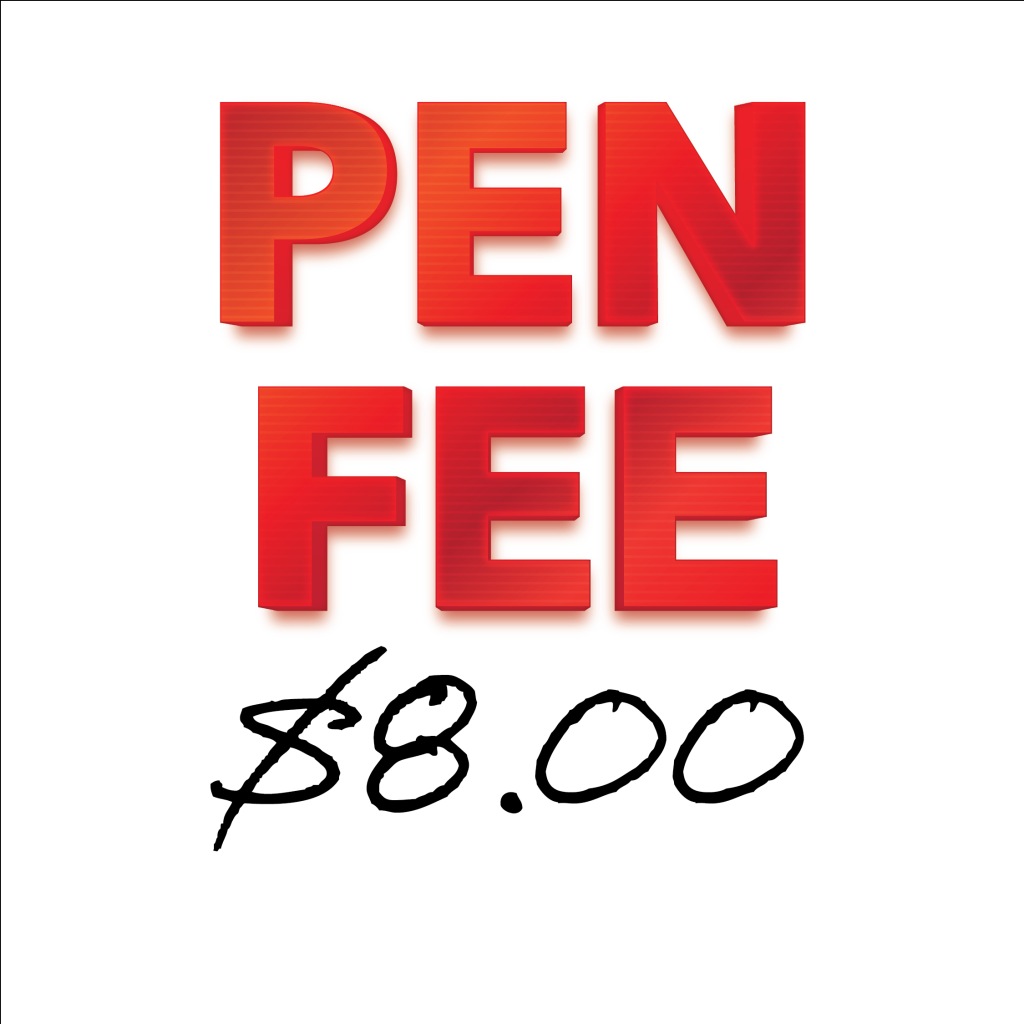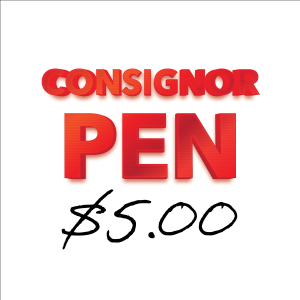 A one-time price of
USD $8.00
will be added to your order.
Description
Specifications
PENS $8.00, TACK PEN $8.00
EACH EVENT REQUIRES A PEN FEE.
PEN CHART WILL BE POST. PENS ARE ASSIGNED
CONSIGNOR STOCK IS $5.00 PER PEN
ALL STOCK MUST HAVE HEALTH PAPERS TO UNLOAD
PEN FEES ARE NON-REFUNDABLE
PRE-ORDER SHAVINGS, PAY AT PICK-UP
PENS MUST BE CLEANED WHEN DEPARTING. $5. per pen to have them cleaned.
SHAVINGS ONLY, NO HAY OR STRAW FOR BEDDING.
Pens are different sizes throughout the barn.  Smaller goats will be assigned pens that have bars closer together.  If you have "kids", please bring some type of webbing/fence/pen to keep them in.  Bars are vertical.  
Please let us know if you need anything prior to arrival.