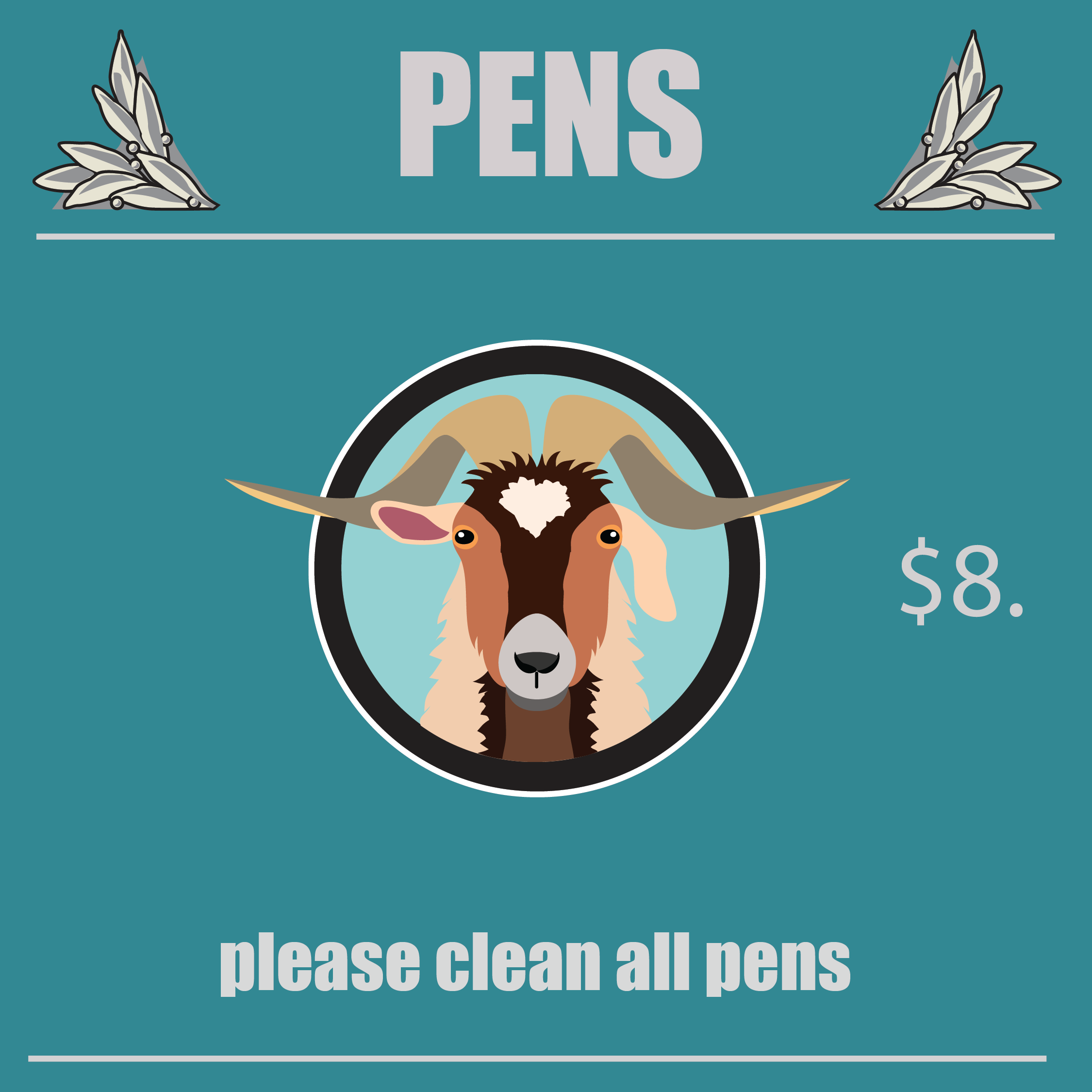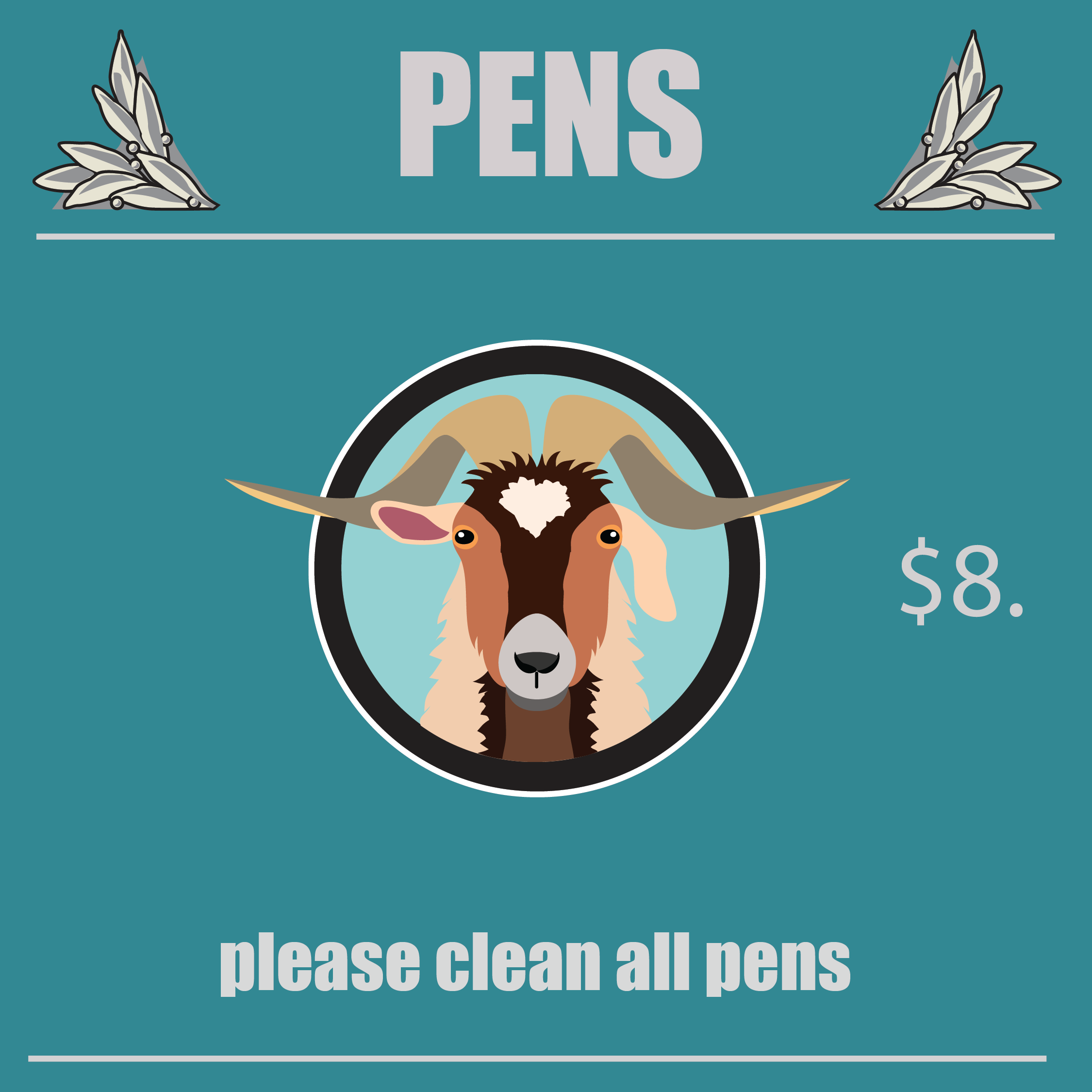 A one-time price of
USD $8.00
will be added to your order.
Description
Specifications
Reserve you pens.  $8.00 per pen.
Pens will be assigned and a stalling chart will be posted online prior to the event.
All stock must have health papers.
Pen fees are non refundable.
Shavings are not included.  Pre-order shavings - pay at check in.
Pens must be cleaned at the time of departing.  If you would like to pay a youth $5.00 to clean your pen, we will have youth available.
Shavings only.  MO state fairgrounds rule. No straw or hay.
Customer information Form: CLICK HERE
Pens are different sizes throughout the barn.  Smaller goats will be assigned pens that have bars closer together.  If you have "kids", please bring some type of webbing/fence/pen to keep them in.  Bars are vertical.  
Please let us know if you need anything prior to arrival.