ALL BREED PRODUCTION STOCK SALE. OFFERING DAIRY, FIBER, AND MEAT GOATS
Customer Information
Consigned Stock
SELLING: BUCKS, DOES, DOE & KID(S), AND 3 YEARLINGS (3 X'S THE MONEY)
CONSIGN TODAY.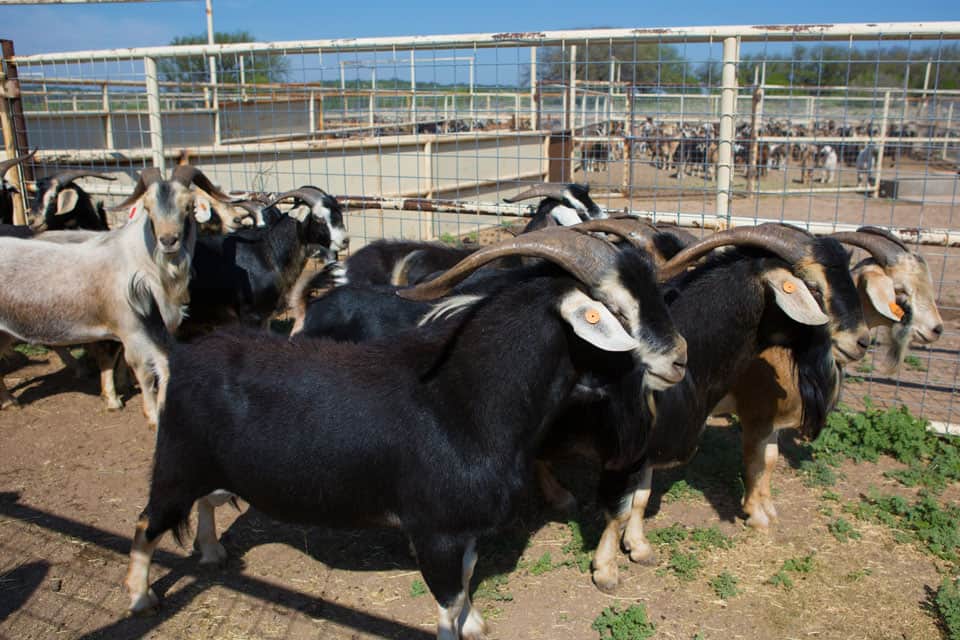 One of the best things about Sedalia, Missouri, is that it is centrally located in the USA. Easily accessible in any direction. The beauty of the Ozarks is an added pleasure as we are in the center of Spring and headed into Summer. The temperatures are just right for our event each year, the first Saturday in June.
We expect to have a full house in 2023, as we are including all breeds of goats, Meat, Dairy, and Fiber. it is a way to market your genetics, in a live sale that may be viewed online, bid online, and transportation arranged prior to or after the sale. All goat stock is inspected and culls will not sell. That includes structural faults.
Consignors are responsible to help advertise their stock in the sale, where, when, and the website links and social media sites. We advertise also, but each individual should advertise their goat stock also. The larger the audience, the better the prices.
Sale stock will be added through May 28, on the website. Check back or consign today.
This is an all breed production goat sale, for the breeder to offer their quality breeding stock to others.
Sale begins online May 31, and live June 3, 5:00pm
Shan Norman: 334-207-1258
Entry fee is $15.00
One entry may be: Buck, Doe, Doe w/kid, or 3 Yearling Does sold as a group (3X's the money)
Commission is 9%
P.O. Fee 9% final bid, Reserve Not Met
Consignor Goat stock must arrive be in place: Friday June 2, 3:00 – 5:00 pm. Please check in before unloading.
Please contact us with any questions: midwestbucksale@gmail.com
Join the Meat Goat Society
Please follow the guidelines for entry for the breeds. This is a purebred production breeding stock event. Culls do NOT sell. If you need assistance, call to have a Stock Selection Consultant help you.
Substitute stock, $10.00 fee will apply for catalog/website changes, per entry.
DEADLINE IS MAY 28, 2023
Online bidding help will be available on site. Auction starts to end at 5:00 pm Saturday evening. Payment in full must be made prior to delivery or pick up.
RULES: All stock entered must be healthy and productive. Each animal must be listed on a health certificate from the originating state, even in Missouri, since stock is being sold and may be transported out of state.
Sellers guarantee they are selling sound productive stock. Culls will not be sold.
All stock will be inspected prior to the sale. Culls include, bad mouths, cluster teats, malformed scrotum, big structural defects like wry tail, etc.
Disagreements on stock sold are between seller and buyer.
All sales are final. Buyer/bidders are responsible for the final bid when the hammer falls.
Entry is $15.00 Commission is 9% of the final bid. PO fee is 9% of the final bid.
Stock in place by Friday 3:00-5:00 pm.
Pen fee $5.00
Shavings for bedding, no hay or straw. Pre-Order Shavings and pay cash when you arrive.
Health papers from originating state. Please bring the original and two printed copies of the state health papers for our records.
No Alley/barn Sales. Breeders conducting alley sales will be asked to remove their stock immediately. No refunds.
The Midwest Buck Sale is a platform for all production breeders to exhibit and present their best replacement production stock, to the public. Each breeder represents their farm and breed. This event is for those that have registered purebred goats.
Customer Information
Consigned Stock
GENERAL RULES AND REGULATIONS: CLICK HERE
ALL GOATS MUST BE PROPERLY IDENTIFIED. Get health papers from a veterinarian in the state where you reside, for any stock being brought onto the Missouri State Fairgrounds. STATE VETERINARIANS.
CHECK WITH THE STATE VETERINARIAN IN MISSOURI TO BE SURE ALL CRITERIA IS MET FOR SELLING YOUR STOCK IN THE STATE. ANIMAL HEALTH REQUIREMENTS FOR EXHIBITION: Animal Health Requirements for exhibition regulations. Contact the Missouri State Veterinarian's office at (573) 751-3377 for clarification if need.
GENERAL REQUIREMENTS
1. All animals must have a Certificate of Veterinary Inspection unless specifically exempted. The Certificate of Veterinary Inspection shall state that the animals are free of visible signs of contagious, infectious, or communicable disease, and describe the animal(s) by species, breed, sex and age. The Certificate of Veterinary Inspection shall reflect all data for required test and vaccinations, all dates,results, and the name of the laboratory.
2. The Certificate of Veterinary Inspection is valid for thirty (30) days.
3. Animals with active lesions of ringworm with resulting loss of hair or warts easily visible without close examination will not be permitted to exhibit and shall be subject to isolation or expulsion depending upon the nature and seriousness of the disease.
4. An accredited veterinarian will examine animals and process a Certificate of Veterinary Inspection for change of ownership.
5. The following are valid forms of official ID: 840 RFID/EID tags, 8 or9 character NUES tags, Scrapie tags, Brucellosis tags, or a tattoo if purebred and with proof of registration accompanying the animal.
6. Alteration or substitution of any information on any VS Form 10-11or any officially recognized federal/state EIA test chart or Certificate of Veterinary Inspection shall cause the document to be invalid and in violation of sections 267.010 to 267.730, RS Mo, and may result in civil penalties not to exceed ten thousand dollars ($10,000) per violation and subject to expulsion.
7. Any goats originating from a county in which there is a premises under quarantine for Vesicular Stomatitis shall obtain an entry permit and must include the statement on the Certificate of Veterinary Inspection that "the goat" listed have not been exposed to Vesicular Stomatitis within the past fourteen (14)days, and do not originate from the premises quarantined for Vesicular Stomatitis."
HOLD HARMLESS WHEN ENTERING THE MIDWEST BUCK SALE AND GOAT EXPO EVENTS.
Each exhibitor, attendee, consignor, or vendor will be solely responsible for any consequential loss, injury or damage done to or occasioned by, or arising from any animal or article exhibited or for sale by him, and shall hold harmless Midwest Buck Sale, LLC, against any and all liability in regard thereto. Midwest Buck Sale, LLC will take reasonable care to insure the safety of exhibits and property, but the owner must take the risk of exhibiting. In no case will Midwest Buck Sale, LLC be responsible for any loss, damage or injury to property or persons while on the Missouri State fairgrounds, or at any other time or place, nor be liable or required to make any payment for damage, loss or injury. All that enter any event or sign up for anything related to the Midwest Buck Sale, agree: "I have read the contract and agree to abide by all Midwest Buck Sale rules and regulations as witnessed by entering the events May 31-June 3, 2023.
Midwest Buck Sale, LLC 2018-2023
Total Page Visits: 3777 - Today Page Visits: 1