People's choice Champion Meat and Dairy Bucks
Meat Goat: Spanish Billy / Jericho bloodlines / Broken Diamond Livestock / Shan & Courtney Norman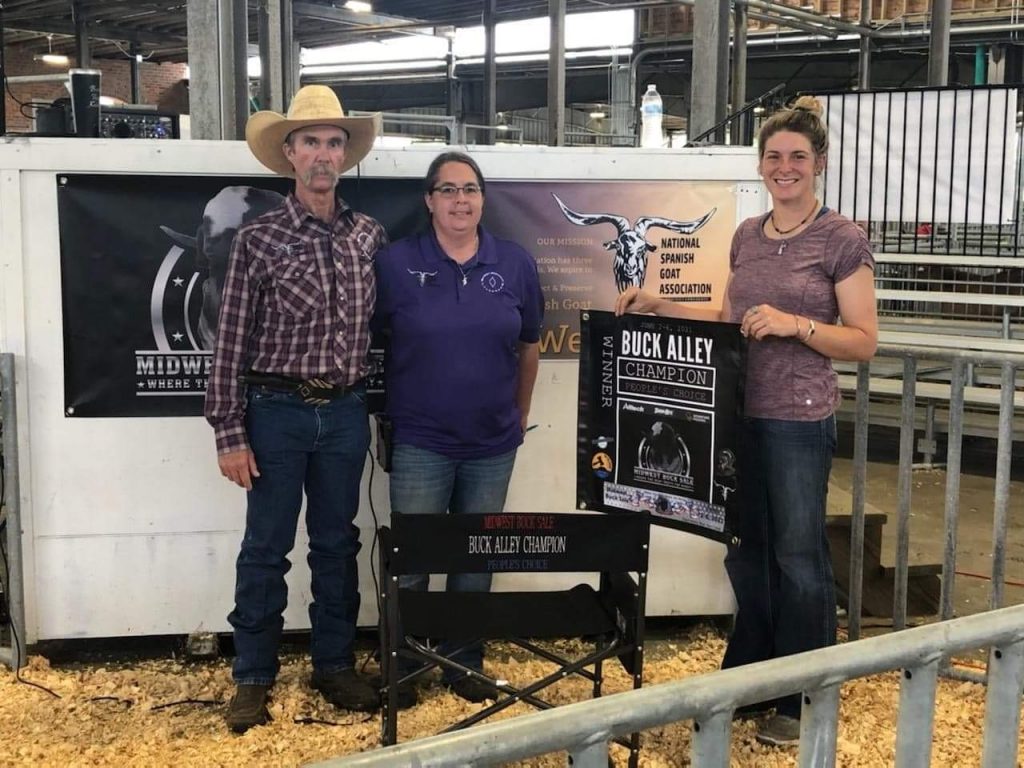 Dairy Goat: Alpine / Hickman Farm Clyde / Liberty Farms / Ted & Wendy Boatman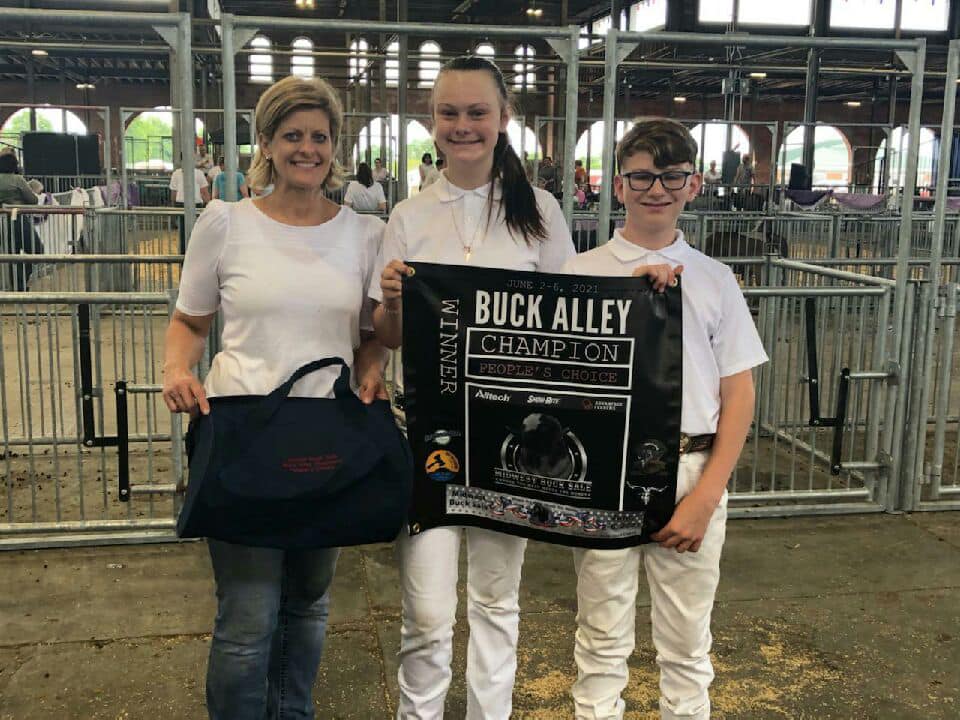 Enter 2022 soon.
Buck Alley is a great way to advertise your buck(s) and genetics to prospective buyers.
Each buck pen is separated by a pen for the breeder to set up a table and their farm information.
Buck Alley will advertise your buck and breeding farm in the gallery and on social media.
Cost is $10 for the week, May 31-June 5, 2022. Please add the $6.00 pen fee when checking out. (Pay pen fees one time. If the animal is entered in another event during the week and you have paid a pen fee, you do not pay an additional pen fee when entering multiple things).
Arrival is May 31, 2022 after 5:00 pm and vacate is Sunday before 10:00 pm. Breeders may come in at any time time between those dates.
MAIN MAP OF PAVILION
STALLING FOR BUCK ALLEY
Champions Choice Tickets are $2.00 per vote. Drawing for the 50/50 Friday evening 6:00 pm
Beth won the 2021 50/50 $102.00 Youth Goat Camp $102.00 Thanks to all that bought tickets.
More Information
Enter your buck in Buck Alley. Click Here.
Jennifer Phillips 417-547-3759
Melissa Jacobs 417-349-0241
Entries for 2022 are open.
Enter your buck(s) in 2022 Midwest Buck Sale
Buck Alley People's Choice Champion Buck
People's Choice Champion Banner Buck Alley
Health papers are required. Check with your state veterinarian to follow all requirements from the state you reside and Missouri. If you are a resident of Missouri, you will need to acquire the proper health certificate from a veterinarian.
HOLD HARMLESS WHEN ENTERING THE MIDWEST BUCK SALE AND EVENTS
Each exhibitor, attendee, consignor, or vendor will be solely responsible for any consequential loss, injury or damage done to or occasioned by, or arising from any animal or article exhibited or for sale by him, and shall hold harmless Midwest Buck Sale, LLC, against any and all liability in regard thereto. Midwest Buck Sale, LLC will take reasonable care to insure the safety of exhibits and property, but the owner must take the risk of exhibiting. In no case will Midwest Buck Sale, LLC be responsible for any loss, damage or injury to property or persons while on the Missouri State fairgrounds, or at any other time or place, nor be liable or required to make any payment for damage, loss or injury. All that enter any event or sign up for anything related to the Midwest Buck Sale, agree: "I have read the contract and agree to abide by all Midwest Buck Sale rules and regulations as witnessed by entering the events June 1-5, 2022."
Stock entered in Buck Alley may be in the shows, congresses, any clinic evaluation and/or the sale. Feel free to be involved and find out more about your stock.
All Rights Reserved, Midwest Buck Sale, LLC 2018-2021
Total Page Visits: 704 - Today Page Visits: 1