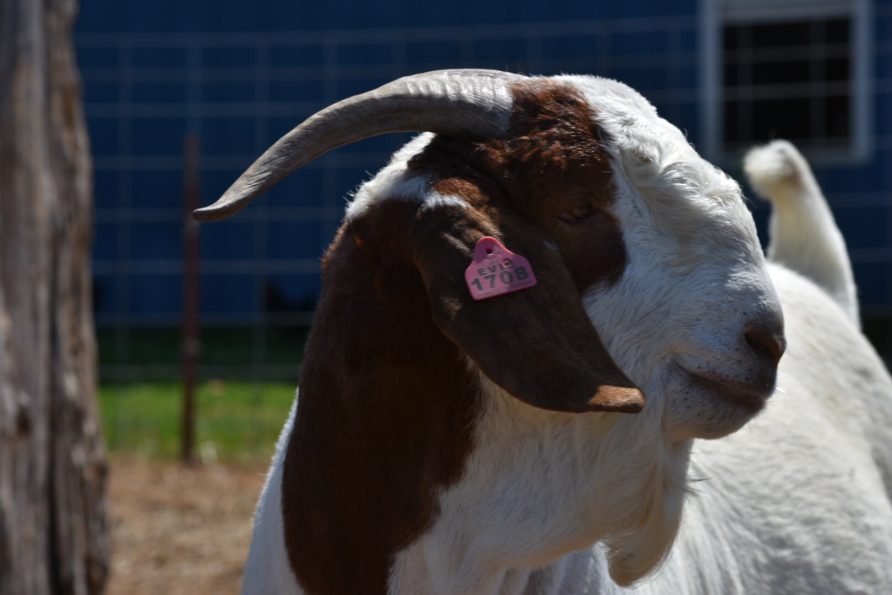 NAHMS Goat 2019 Study
From July 1 through December 2019, the USDA's National Animal Health Monitoring System (NAHMS), in collaboration with the National Agricultural Statistics Service (NASS), will conduct its second national study of the U.S. goat industry. The NAHMS Goat 2019 study will take an in-depth look at the priority issues facing U.S. goat operations and provide new and valuable information regarding animal health and management practices in this growing industry. Approximately 4,700 goat producers from 25 of the Nation's major goat-producing States (see map) will have the opportunity to participate in the study, if they have an inventory of at least five adult goats.
Background
A program within the USDA's Animal Plant Health Inspection Service (APHIS), NAHMS collects scientifically accurate data for U.S. livestock, poultry, and aquaculture industries on a rotating basis.
For the goat study, priority issues facing the industry were identified from 1,272 responses via a needs-assessment questionnaire and from input from meetings with representatives from various segments of the goat industry, including stakeholders and government agencies.
"Data collection, management practices, research direction, and marketing strategies are all vital for the well being of our goat industry. This NAHMS study is a critical part of the future development and advancement of our industry. Please take the time to accurately complete the study which will provide each participant specific information about the health of their flock as well as providing a quantum leap forward for our entire industry."
—Tom Boyer
Producer and Past President of the American Goat Federation
BENEFITS YOU'LL RECEIVE
Benefits to participating Producers that fully participate in the NAHMS Goat 2019 study will receive free •Fecal-egg-count reduction test results for gastrointestinal parasites, •Scrapie-resistant genotyping, and •Salmonella, E. coli, and Campylobacter fecal culture results. The industry will benefit from•Current and scientifically valid estimates of management practices and disease prevalence, •Important information regarding trade and the overall health of the goat industry, and•Data that will help policymakers and industry to make informed decisions, while at the same time helping researchers and others identify vital issues related to goat health and productivity.
For more information, contact:
USDA–APHIS–VS–CEAH–NAHMS
NRRC Building B, M.S. 2E7
2150 Centre Avenue
Fort Collins, CO 80526-8117
970.494.7000
Total Page Visits: 1640 - Today Page Visits: 1