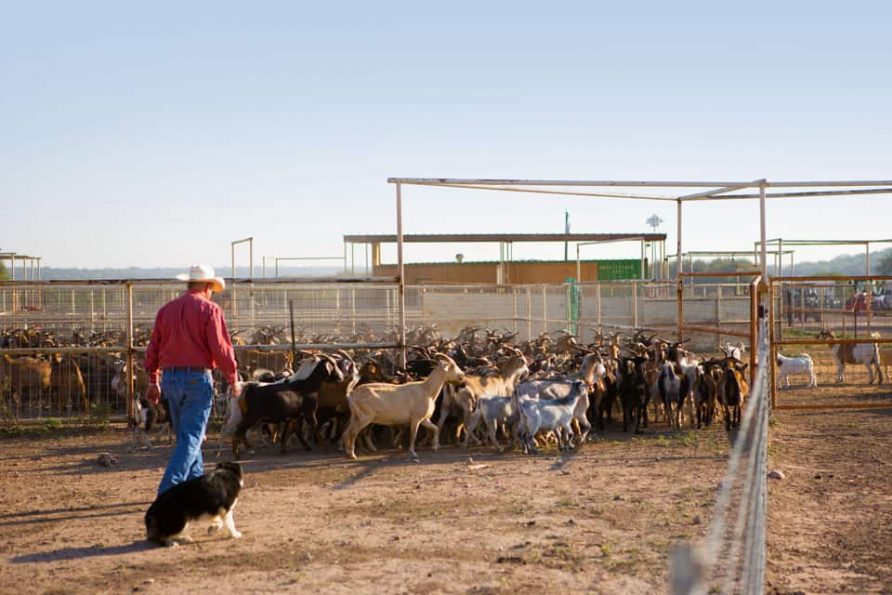 Neely-Sawyer Heritage Pure Spanish Goats. Performance tested, closed herd.
The opportunity to start with performance tested stock is a great advantage to any herdsman. Here is the story of the Neely-Sawyer line of Heritage Pure Spanish Goats, in Sonora, Texas. Thank you to Mr. Preston Neely for providing us with this look at the history of his and Sarah's family breeding line of Pure Spanish Goats
Get 100% Pure Sawyer Bloodline Spanish Goats To Improve Your Genetics From A Ranching Family With Over 100 Years Of Experience.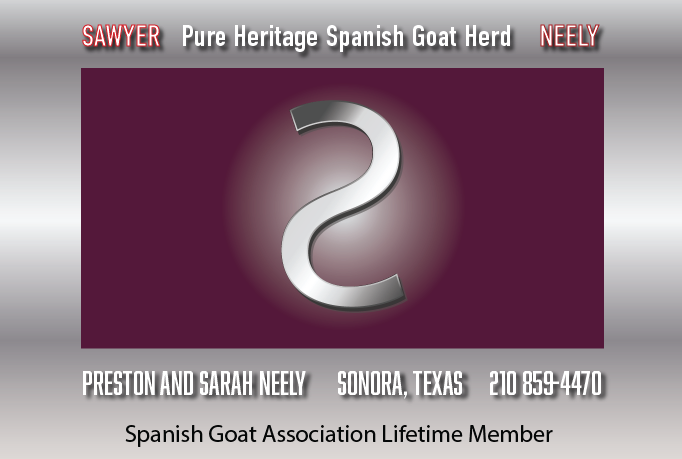 Improve your kid crop yield by adding our genetics that record average daily gains up to 0.72 lbs per day and weaned kid crops averaging 170%.
After 43 years in the oil industry, working all over the world, Preston and Sarah Sawyer Neely returned to their part of the family ranch. The Sawyer family has been in the ranching business in Sutton County since the late 1800's when Sarah's grandfather, Edwin E. Sawyer Sr. came from Maine to Texas to seek his fortune.
Uncle Wesley Sawyer, like many ranchers in West Texas, kept Spanish Goats. Upon Wesley's death, his nieces and nephews inherited his ranch and his livestock. Eddie Sawyer, Sarah's brother, managed his father's ranch after his death, developing an interest in the Spanish Goats and began to breed those Spanish goats to bring out their strengths. He used a very respected herd consultant and started culling on undesirable traits. When Angelo State University started a billie performance test, he began sending the Sawyer bucks to the test. Upon the death of Lura Sawyer, the Sawyer ranch and the livestock, including the superior Spanish Goat herd, were divided among the four Sawyer children. With 21 years of selective breeding behind us, we are proud of our progress, and continue to work to improve our herd.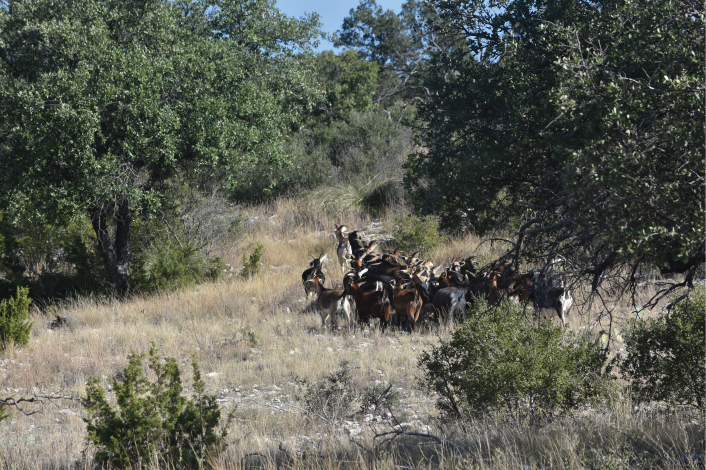 We run between 700 and 800 pure Sawyer Bloodline Spanish nannies. When the kids are weaned, we separate all the buck kids and select the top 125 or so to participate in a on the ranch Performance Test. The primary purpose of the test is to identify which billies have the ability to gain the most weight in their first 9 months of age. The reason for this is because most ranchers/farmers sell their male goats at about 9 months so maximizing their weight by this time maximizes your income. Our billie kids weight gain on test average as high as 0.7 lbs/day. At current pricing that amounts to as much as 35lbs or $140 extra per kid.
For the past several years we have weaned in the pasture a kid crop of 156% to 176% depending on the winter weather. Our nannie kids are for sale shortly after weaning. Our Spanish herd has never been mixed with any other breed. We have 100% pure Spanish goats. We are a certified DNA tested herd.
Other ranchers are recognizing the advantages of Sawyer Bloodline Spanish Goats and have started breeding them for sale. We encourage this spreading the genetics to allow new buyers to find the goats available to them in their area.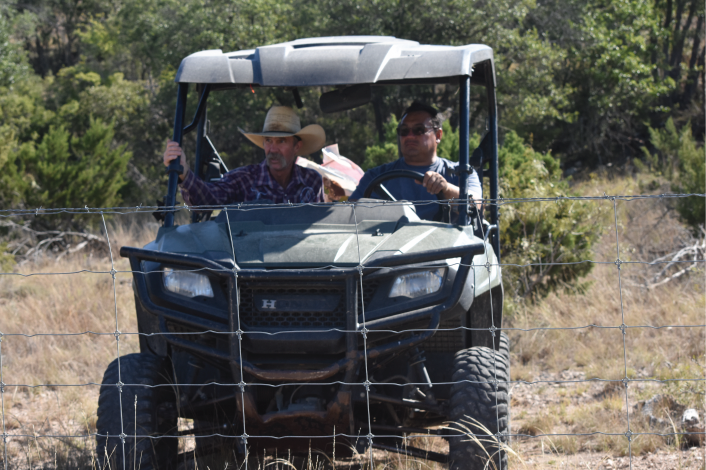 Visitors are welcome and it is a fun time to look at the Neely-Sawyer Spanish Goat herd in Sonora, Texas. Website
To start your new Spanish Goat herd or add to your existing Spanish Goat herd, See Mr. Preston Neely at the Midwest Buck Sale, June 1-4, 2022. Purchase these wonderful, healthy, and productive stock on June 4, 4:00 pm, in Sedalia, Missouri. Live in person or online.
Midwest Buck Sale, All Rights Reserved 2018-2022.
Total Page Visits: 471 - Today Page Visits: 1