Article written by Katherine Lambdin, Reporter and Board Member of the Midwest Buck Sale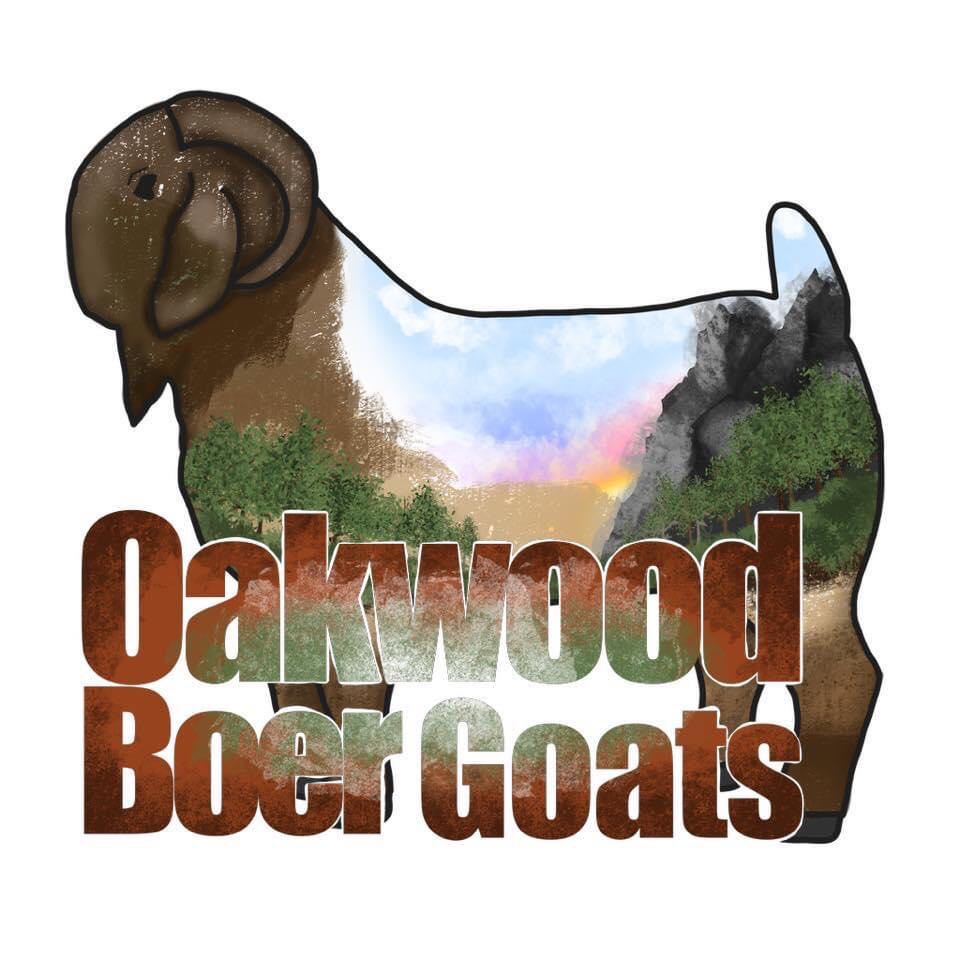 Like Our Facebook Page
Wayne and Katherine Lambdin
Sedalia, Missouri
by Katherine Lambdin, Oakwood Boer Goats, Sedalia, Missouri
What started as a small group of people in 2019, the Midwest Buck Sale has grown a lot in just a few short years. Last summer's event added the AI Clinic, a Fitting Clinic, and ended with the first Auction. Each year the Youth Goat Camp with Mr. Terry Burks has been a great time of learning and fun for the kids and young people. New to the event last summer were the Dairy shows. The Dairy goats will be back this year because we have a Dairy Youth Goat Camp taught by Mrs. Shannon Ellis. Youth Goat Camps
This year in 2022 the Midwest Buck Sale event will meet June 1-4. The board is working with Lincoln University and the University of Missouri, to provide an in-depth, 3 day, Goat Producers Course. They have been working hard to plan and meet the needs of the growing meat goat industry and to include and aid in whatever way we can with the variety of breeds and uses of goats, whether it be dual purpose, fiber, dairy, or meat.
One of the leading advisors in the conservancy of goat breeds, Dr. Phil Sponenberg will be speaking. Topics to be announced. June 3 & 4.
We are looking forward to another great year. Along with the same opportunities as last year, there will be three days of speakers and demonstrations coordinated by Lincoln University in Jefferson City, MO and University of Missouri in Columbia, MO. The topics for the speakers will be: forage, goat nutrition, hay production, storage, feeding, body condition scoring (BCS), meat goat economic outlook, contract grazing, and marketing your goat products. Also among the speaker topics: goat diseases, medicine, scrapies, import and export regulations. There will be another FAMACHA training course, class given by Doctors Chris Baughman and Homero Salinas. Schedule Information
The Annual Membership meeting for the Spanish Goat Association will be held on June 3rd at 5 pm. This will be a good opportunity for some to meet Spanish Goat people and learn about the goats and membership.
The Myotonic breed will again be represented by Angie Rogers. We have the San Clemente Island Goat Breeders joining us, the Dual Purpose Meat Goat Project, and so many other breeds who will be there for the first time. Come and see these goat breeds and talk to the owners. Plan to come back at auction time and make some purchases from these quality animals. 
International Fainting Goat Association San Clemente Island Goat Breeders Dual Purpose Goat Project
Enter online. CLICK HERE
Spots are limited for the clinics and camps, and are filling up. I encourage you to go to the website and take a look around and see what you'd like to participate in. This is a great way to learn about various goat breeds and management and maybe even purchase some new animals.  Sale June 4, 4:00 pm under the Swine Pavilion. Consign Today
Come join us and meet some goat farmers, your Midwest Buck Sale Reporter, Katherine Lambdin.
Katherine joined us at our first meeting in Sedalia, 2018. We have been blessed to have her part of the extraordinary adventure in creating a educational, breeder and association promoted event for the goat industry at large. Over the 4 years, Katherine has been instrumental in securing sponsors and chairing the AI clinic. If you have any questions about the AI Clinic or would like to sponsor, please contact Katherine through email, click here.
HOLD HARMLESS WHEN ENTERING THE MIDWEST BUCK SALE AND EVENTS
Each exhibitor, attendee, consignor, or vendor will be solely responsible for any consequential loss, injury or damage done to or occasioned by, or arising from any animal or article exhibited or for sale by him, and shall hold harmless Midwest Buck Sale, LLC, against any and all liability in regard thereto. Midwest Buck Sale, LLC will take reasonable care to insure the safety of exhibits and property, but the owner must take the risk of exhibiting. In no case will Midwest Buck Sale, LLC be responsible for any loss, damage or injury to property or persons while on the Missouri State fairgrounds, or at any other time or place, nor be liable or required to make any payment for damage, loss or injury. All that enter any event or sign up for anything related to the Midwest Buck Sale, agree: "I have read the contract and agree to abide by all Midwest Buck Sale rules and regulations as witnessed by entering the events June 1-4, 2022."
Midwest Buck Sale, LLC, All Rights Reserved, 2018-2022
Total Page Visits: 512 - Today Page Visits: 1