During the week, June 2nd through the 4th, we have a great line up of speakers. Everything from general goat husbandry, cooking with goat meat, nutrition, reproductive speakers, and so much more. Please sign up today to be entered to attend.
The schedule for Free Speakers 2021 is on the schedule page along with all other activities. CLICK HERE.
It will continue to be updated, check back often.
There is a great vendor area under the pavilion. If you are interested in becoming a vendor, please contact us as soon as you can to get on the list.
————————————
Terry Burks:
Youth Goat Camp Instructor, June 2-4 10:00 am daily
Terry is a retired Professor of English Studies from Chifeng University in The People's Republic of China. Prior to that, he was employed by the Kentucky Department of Agriculture in the Division of Show and Fair Promotion where he served as the educational coordinator, swine show director and worked as a federal goat grader. Terry taught adult agriculture for 8 years in the Kentucky Community College system. Terry was also the owner of Dynasty Meat Goats.
Terry grew up showing Simmental cattle and was extremely active in the American Junior Simmental Association.
Terry received his Bachelor's and Master's Degrees in the area of Animal Science from Western Kentucky University in Bowling Green, Kentucky.
Terry has judged over 900 Junior and open livestock shows in 42 states. Some of his shows include Houston, San Antonio, Dallas, San Angelo, Austin, Waco, The North American International, The American Royal, The National Western, The Great Western, The Cow Palace, The Dixie National, Aksarben, Tulsa, the Oklahoma Youth Expo, The Arizona National, The Pennsylvania Farm Show, The Fall Classic and the Belt Buckle Bonanza. He has judged State Fairs in Texas, Kentucky, Tennessee, Indiana, Illinois, Ohio, Wisconsin, Minnesota, Alabama, Georgia, Mississippi, Louisiana, Florida, North Carolina, South Carolina, West Virginia, Kansas, New Mexico, Idaho, Nevada, Arizona, Oregon, California and Alaska. Terry has also judged numerous County, Regional and Jackpot shows nationwide.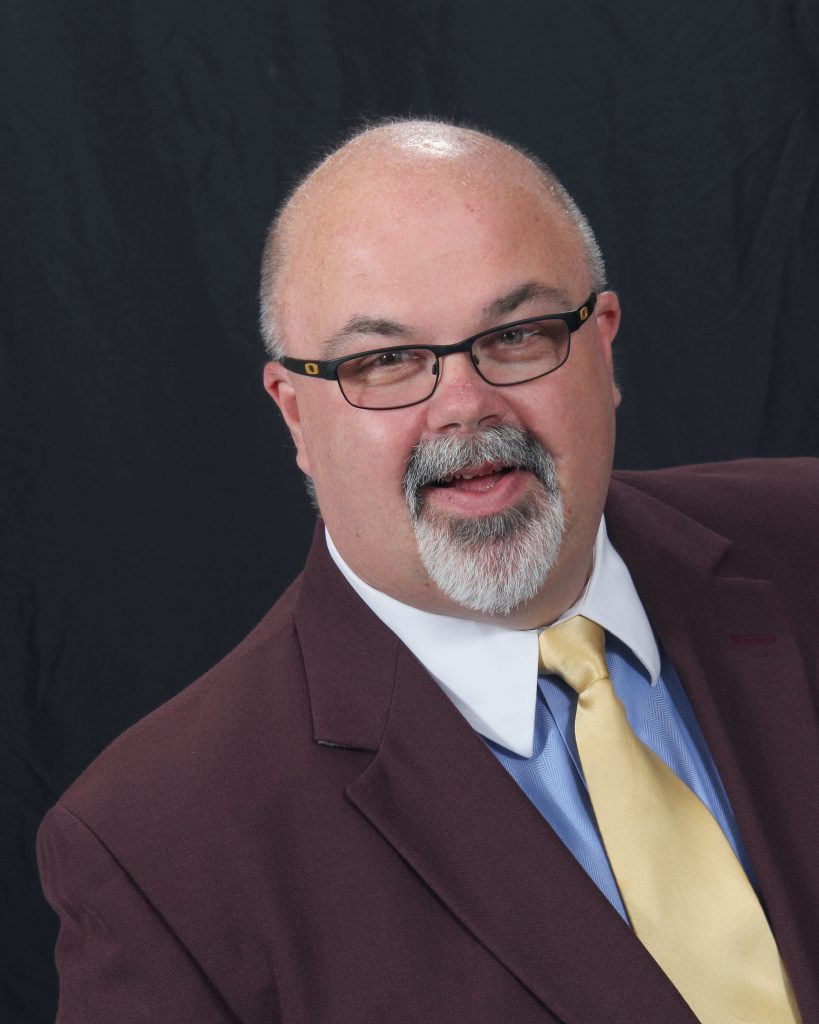 Terry is a certified judge with the American Boer Goat Association, the former American Meat Goat Association and the American Dorper Sheep Association
Terry has served on numerous judging committees across the US including the National 4-H, Jr. College and Sr. College Contests at the NAILE, as well as serving as the sheep/goat chairman for the National FFA Livestock Judging CDE.
Terry has spoken to numerous youth and adult organizations related to goat production and has conducted numerous judging and fitting clinics for all species across the United States. Terry and his wife Alice live in Bowling Green, Kentucky.

Barbie Casey, M.S. Hubbard Feeds
Ruminant Specialist with focus on small ruminant nutrition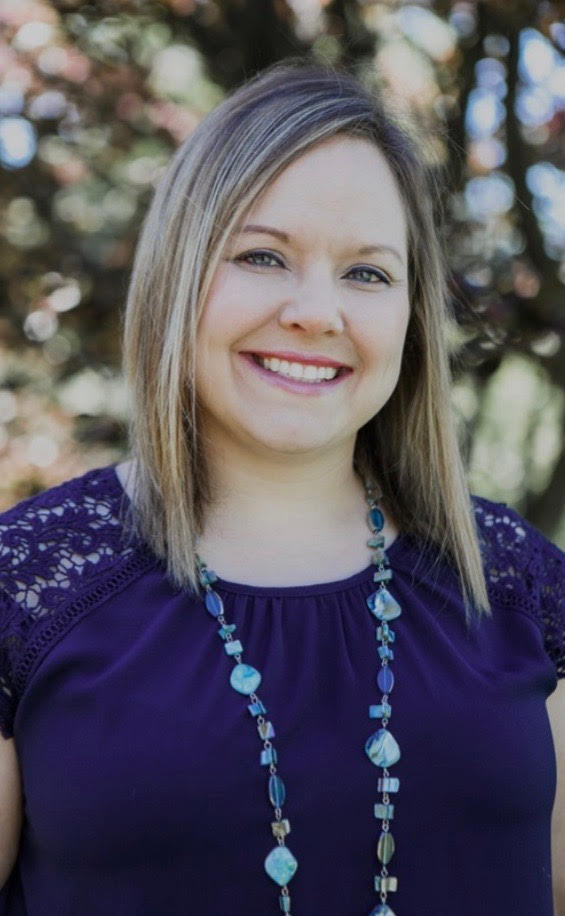 Barbie has a bachelors degree in Animal Science from Wilmington College, and a M.S. in Ruminant Nutrition from Michigan State University. She has worked in the industry in various nutrition roles since graduating in 2010.
Barbie Casey, M.S.
Barbie is from Hamilton, Ohio where she has a small flock of Purebred Southdown sheep and crossbreds for local meat sales. Barbie has a bachelors degree in Animal Science from Wilmington College, and a M.S. in Ruminant Nutrition from Michigan State University. She has worked in the industry in various nutrition roles since graduating in 2010. Barbie's love for small ruminants started when she was 6 years old showing in open sheep shows and 4-H and continued her passion raising Purebred Suffolk through college years. She now raises Purebred Southdowns to show and sell across the Mid-West. When she isn't working on the farm or Educating others on agriculture and nutrition, you can find her at a livestock show or working with her family's Belgian horses. Barbie works for Hubbard Feeds (an Alltech Company) as a Ruminant Specialist with focus on small ruminant nutrition. She works with various types and sizes of sheep and goat farms in many states across the Mi-West and Eastern U.S.
Charlotte Clifford-Rathert, DVM, Federal Field Veterinarian, USDA-APHIS
Scrapie Program, 10:00 am Goat Study (tentative) 1:00 pm June 3
Important changes in the recording of goats and sheep moving within and out of state.
Dr. Clifford-Rathert will speak about the changes in the USDA-APHIS Scrapie Eradication program.
Scrapie Eradication Program, USDA-APHIS
---
CARCASS EVALUATION ULTRASOUND SCANNING: LIMITED TO 30
Dr. Alison Crane, Kansas State University
Area(s) of Specialization
Sheep Nutrition and Reproduction
Sheep Management
Carcass Ultrasound and Importance in Production, June 2-3 10:00 am daily
Education
B.S. , Berry College, 2012
M.S. , North Dakota State University, 2014
Ph.D. , North Dakota State University, 2017
Bio Brief
Dr. Alison Crane was raised in Warrior, Alabama, on a small horse farm, assisting her father in shoeing horses as well as barrel racing and team roping. Alison's interest in agriculture grew through her father's business, and also working for a Brangus ranch and large animal veterinarian in North Alabama. Alison attended high school at the Alabama School of Fine Arts where she was dance major. She graduated with her bachelor's in Animal Science (minor: chemistry and religion) from Berry College in 2012 and her M.S. (2014) and Ph.D. (2017) in Ruminant Nutrition and Reproductive Physiology from North Dakota State University. She was hired in 2017 as the State Sheep and Meat Goat Extension Specialist for Kansas State University with a 70% Extension and 30% Teaching appointment. She teaches ASI 524, Sheep and Goat Science, and ASI 385, Wool Evaluation in the Fall, while she co‐teaches ASI 404, Lambing with Dr. Rozell in the Spring.
A brief listing of Alison's Extension and Research interests involve:
1. Mentor and train graduate students with a sheep and meat goat interest.
2. Conduct applied sheep and meat goat nutrition, reproduction, and management research.
3. Provide information and education to sheep and meat goat producers for increased efficiency and streamlined production.
4. Coordinate youth and college sheep and meat goat activities to increase industry knowledge and awareness of career opportunities in sheep and meat goat production.
Dr. Alison Crane is also a board member of the American Goat Federation.
The Midwest buck Sale is a American Goat Federation Affiliate Member also.
BOER GOAT CONGRESS AND COLOURED CONGRESSES JUDGES 2021
John & Jackie Edwards of EGGS, Stephenville, TX
Erath General Genetic Services: Stephenville, Texas
4/18/2021 UPDATE: Due to health John & Jackie will not be able to attend this year and teach the course. Jackie notified the MBS this weekend. We pray for the health of Mrs. Edwards. Please keep them in your prayers.
The MBS will keep you updated as we contact two replacement judges.
John and Jackie Edwards have carved out a success niche in the meat goat industry. They are owners of EGGS (Erath General Genetic Services) located in Stephenville, Texas. Two areas that the Edwards have excelled, in addition to a highly successful reproductive technologies business, are show ring success and Ennobled Boer goats.
Dr. Homero Salinas-Gonzalez
Area(s) of Specialization
State Extension and Research Specialist – Small Ruminant
FAMACHA Course & Test 10:00 am & Pasture Management Course 1:00 pm, June 4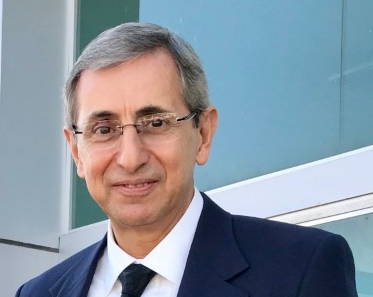 Dr. Homero Salinas-Gonzalez is Assistant Professor and State Extension-Research Specialist on Small Ruminant at Lincoln University. With a Doctor of Animal Science in Autonomous University Nuevo Leon, and Dairy Science Master degree in The Penn State University.
Dr. Homero Salinas-Gonzalez is Assistant Professor and State Extension-Research Specialist on Small Ruminant at Lincoln University. With a Doctor of Animal Science in Autonomous University Nuevo Leon, and Dairy Science Master degree in The Penn State University. He has more than 30 years working on small ruminants, pastures, and forages research, with more than 56 pre-reviewed journal papers on forage production and animal utilization, the sustainability of goat production systems, pasture management, farmers' participative research techniques, and strategic planning for innovation. Dr. Salinas has spoken in national and international conferences in more than 20 countries, teaches at undergraduate and graduate levels.
Dr. Salinas-Gonzalez will teach the FAMACHA course and exam, beginning at 11:00 am, June 4 click here
June 4, 1:00 pm Pasture Management Course. click here
June 3, 11:00 am Dairy Talk click here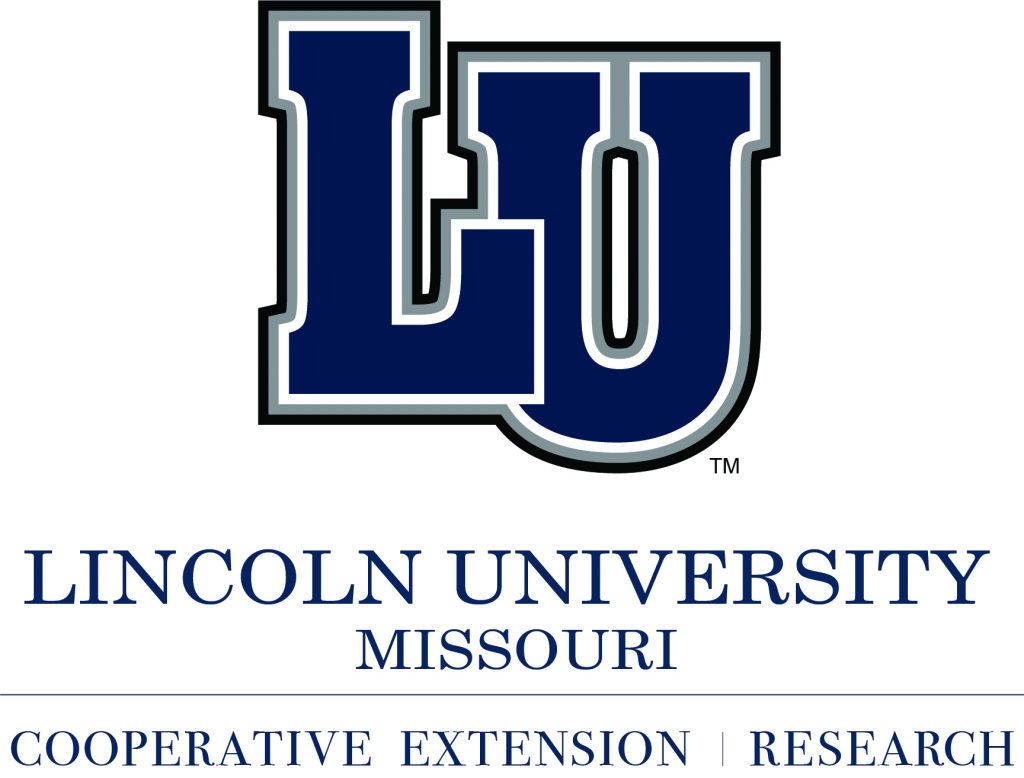 Dr. Homero Salinas
Assistant Professor, Extension State Specialist
Cooperative Extension & Research. Animal Science. Small Ruminants
College of Agriculture, Environmental and Human Sciences
Lincoln University of Missouri
110 A Allen Hall | 900 Chestnut Street | Jefferson City, MO 65101
Phone: (573) 681-5169 | Fax: (573) 681-5881
Brenda Larner
Professional Livestock producer
Fitting Clinic: June 3, 10:00 am
Few Boer goat breeders can boast the lifetime of livestock experience as Brenda Larner of Weatherford, Texas. With a practiced, keen eye for sound structure and a head for excellent genetics, Brenda has made a name for herself as one of the premiere breeders, exhibitors, and fitters of the meat goat breed that took this country by storm as recently as 1993.
With the new goat breed just beginning to be introduced in Texas, Brenda began her career by guiding her young son, Kyran through showing market wethers and percentage does at junior livestock competitions, summer jackpots, and eventually the major stock shows each year, the same kind of circuits she traveled as a young girl with her father, Charlie Perkins and his champion Hereford cattle. As Kyran went on to success and eventually earned his ABGA judge's credentials, Brenda knew that she would always help young people in the industry, a promise she has kept throughout the years. As a result of her commitment, many successful goat breeders, exhibitors, and even a few agriculture teachers around the state count Brenda as one of their early mentors in a livestock industry that can be unforgiving to newcomers.
In 2000, Brenda met James Agnew, a local rancher who had just gotten a start in the Boer goat business. Within a year they formed Agnew Boers and began breeding, raising, exhibitingand selling full blood and percentage Boar goat show and seed stock.
After their first national reserve champion percentage doe,Walking K Lotta in 2000, the years delivered countless championships and national honors to the new partners. Among the multiple champions for which the duo get credit are the legendary names of full blood doe BBR Adoeable and percentage doe Agnew's Bo Lilly. Both spectacular does still hold the records of highest points accumulated by any ABGA doe, and their names can be found on many pedigrees still in production today.
Along with her extensive knowledge of South African Boer goat genetics, Brenda became an ABGA judge in 2003, and an accomplished fitter and handler in the show pen, prepping and then showing the goats of the Agnew Boers brand to champion drive line-ups around the country. This came to a terrible end in 2005, however after a partnership deal on a shared embryo transfer with two other breeders went sour, creating a board of directors' action which culminated in the expulsion of Agnew Boers from the ABGA. No effort was made by the ABGA to allow James and Brenda an opportunity to clear their name. Digging into what they knew to be the truth of the matter, the pair stayed true and transparent to their customers and continued to offer help to newcomers and especially, youth exhibitors, from Maine to California. They also continued to breed the best Boer goats in the country.
Today, Brenda maintains a small herd of full blood and percentage does with her grandson Knox, all of which represent the best of the Agnew Boers bloodlines. The devastating loss of James in December 2020 from Covid struck a deep blow to her heart, but she remains dedicated to helping others, raising the best goats in the country, and continuing to promote and share the legacy of excellence she and James pursued every day.
AUCTIONEER
Toby Williamson, Elkton, MO
Midwest Buck Sale: June 6, 9:00 am live and streamed online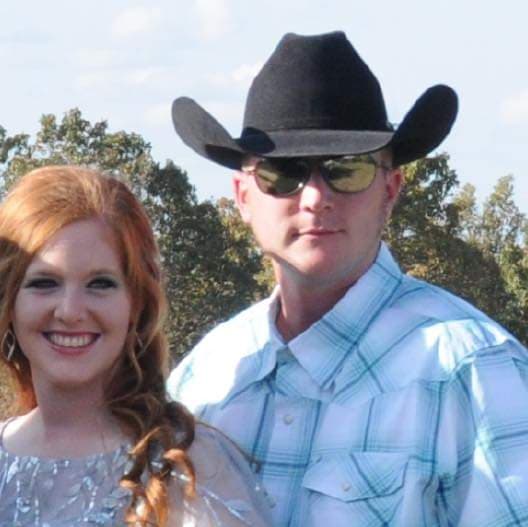 Toby Williamson, a 2003 graduate of Wheatland R-2 schools, Wheatland, MO and self-taught auctioneer was born and raised in Elkton, MO. He lives on his paternal grandparents farm where he raises commercial cattle and registered quarter horses. Toby is excited to be the auctioneer for this years Midwest Buck Sale
Interglobe Sire Service
Pontiac, Illinois
Buck Collection June 4, 1:00 pm
Interglobe Sire Service is one of the only custom semen collection businesses in the U.S. Our specialty is producing a product among several different species that carries the same quality throughout. One thing that sets us apart from the rest is our mobile lab. Our mobile unit is complete with a walk-in cooler, filler machine, freeze tank and many lab pieces. This ensures that we do not loose quality by collecting on the road. We also can keep any animals inhouse that you need collected. The small ruminants are housed in the Raymond Schultz round barn, one of the most unique barns still being used in day-to-day operations. We are owned by Stockvets of Rensselaer, In. Stockvets is a leader in assisted reproductive technologies in cattle and small ruminants. IVF as well as conventional ET available in cattle, non-surgical flushing in Boer goats and normal surgical ET performed in other small ruminant species. Our mission is to be your partner for the future with any livestock needs you have.
Please contact Interglobal Sire Services directly for more information on the buck collection in Sedalia, MO.
Contact Interglobal online, CLICK HERE. Call them today to schedule your spot at the Sedalia event June 4. 815.844.3733
Dr. Frank Pinkerton
Jennifer Lutes
County Engagement Specialist for MU Extension & Agricultural Business
Counselor for Missouri SBDC for Agriculture, Food and Forestry

College of Agriculture, Food and Natural Resources | MU Extension
P.O. Box 336 | Pineville MO 64856
Bio Genetics: Ag World International
Concentrating on proper hoof care for the farm and show ring. Including a mini skeletal structure lesson and importance of hoof care in regards to rate of gain, milk production, breeding, etc.
Hoof Trimming Demonstration, June 3 2:00 pm
Elise Gallet de St. Aurin
Bio:
Elise has been in the goat industry for over 11 years. Interned at a goat dairy during her undergraduate college studies. She graduated with Bachelor's Degree in Animal Science from Iowa State University. She then continued on at ISU to get a Masters Degree in Agricultural Education concentrating on educational needs of goat producers in the mid-west. Elise started her own hoof trimming and farm consultation business in 2014 and has traveled to different parts of the US to trim hooves and help people improve their goat herds. In her personal life Elise has gone through many types and breeds of goats. She has owned dairy goats, Boer, Savanna, but has settled on Myotonic (fainters). She also raises Katahdin sheep, a breed of hair sheep.
Hoof Trimming Demonstration June 3, 2:00 pm sign up online. CLICK HERE
If you would like to book a time to have your goats hooves trimmed by Elise, CLICK HERE. She will respond to confirm.
Freedom Fainters 365, Angie Rogers
Myotonic Goats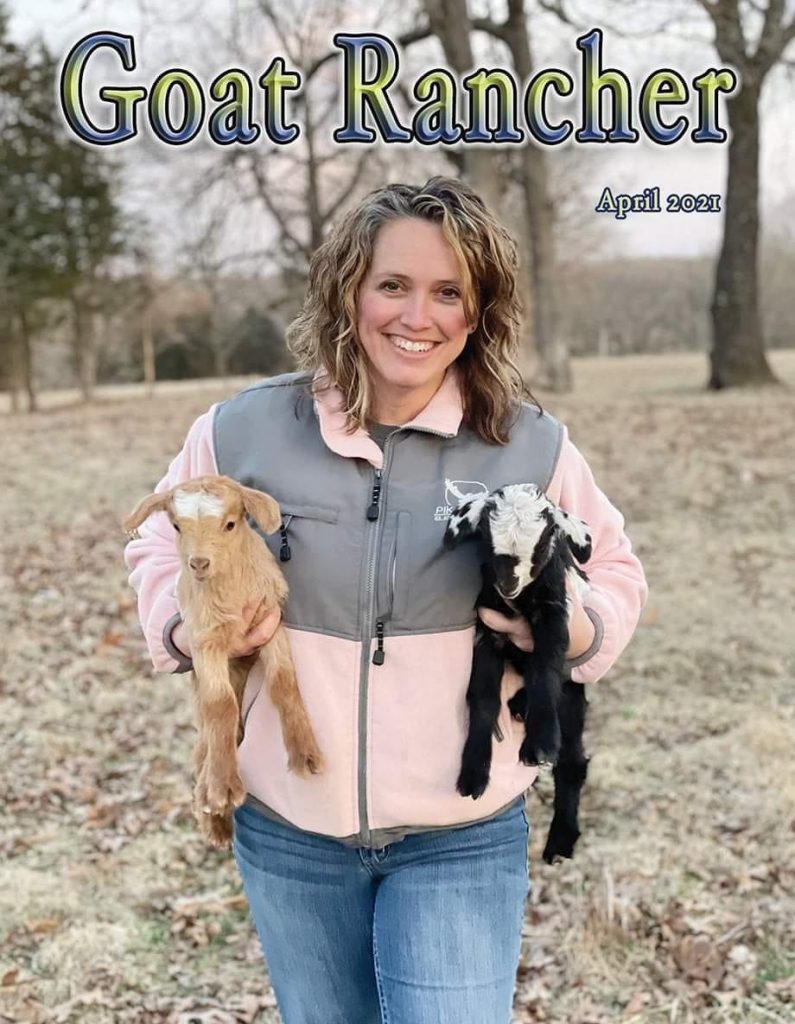 Angie Rogers, a proud mother of four and married to Boone, is an elementary assistant principal by day and a myotonic goat farmer by night. She and husband own Freedom Fainters 365, a 50 acre farm located in mid-Missouri. Recently featured in Goat Rancher magazine, Angie will be speaking on Saturday, June 5th at 2:00. Learn about her family's journey into owning and raising myotonic stock, along with what characteristics to look for when it comes to purchasing quality fainters.
Website: FreedomFainters365.weebly.com
Email: FreedomFainters@gmail.com
Facebook Page:  https://www.facebook.com/FreedomFainters365
National Spanish Goat Association
The association has three main goals.
We aspire to Promote, Protect & Preserve the Spanish Goat
Wes Autry, Representative
click here to go to the website.
At this time the Spanish goat is on the American Livestock Breeds Conservancy Conservation list; officially declaring the Spanish goat a rare breed and placing them on their "watch" list. There is thought to be around eight thousand of these goats in the world. Over the last several years the Spanish goat's numbers have increased due to the efforts of the dedicated breeders and the amazing traits this breed brings to so many.
The Midwest Buck Sale is also a Livestock Conservation member.
More Information or Questions Contact
National Spanish Goat Association
260 Redbud Lake Rd
Lexington, TN 38351
731-845-1104
spanishgoatassoc@yahoo.com
HOLD HARMLESS WHEN ENTERING THE MIDWEST BUCK SALE AND EVENTS
Each exhibitor, attendee, consignor, or vendor will be solely responsible for any consequential loss, injury or damage done to or occasioned by, or arising from any animal or article exhibited or for sale by him, and shall hold harmless Midwest Buck Sale, LLC, against any and all liability in regard thereto. Midwest Buck Sale, LLC will take reasonable care to insure the safety of exhibits and property, but the owner must take the risk of exhibiting. In no case will Midwest Buck Sale, LLC be responsible for any loss, damage or injury to property or persons while on the Missouri State fairgrounds, or at any other time or place, nor be liable or required to make any payment for damage, loss or injury. All that enter any event or sign up for anything related to the Midwest Buck Sale, agree: "I have read the contract and agree to abide by all Midwest Buck Sale rules and regulations as witnessed by entering the events June 2-6, 2021.
All Rights Reserved, Midwest Buck Sale, LLC 2018-2021
Total Page Visits: 1248 - Today Page Visits: 11