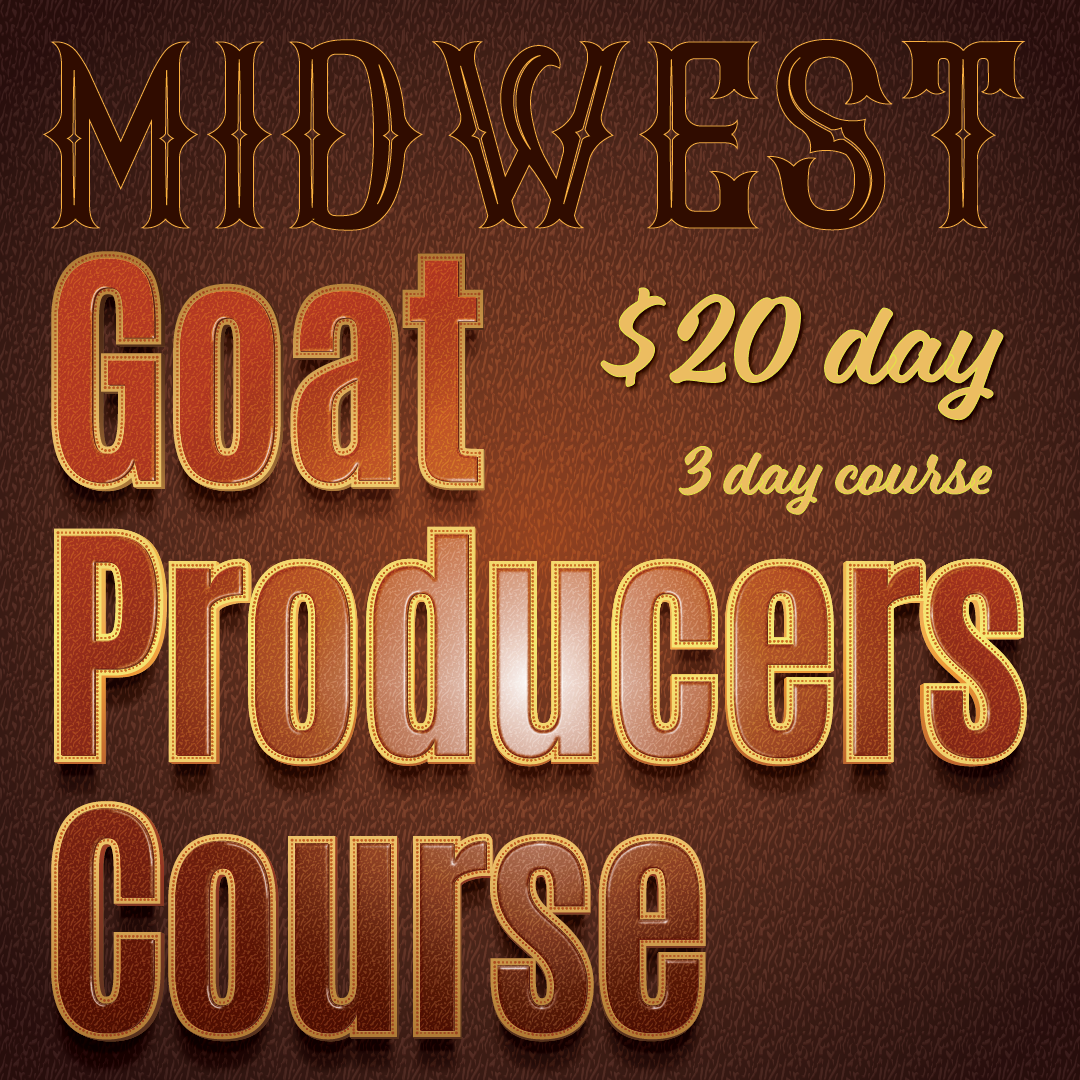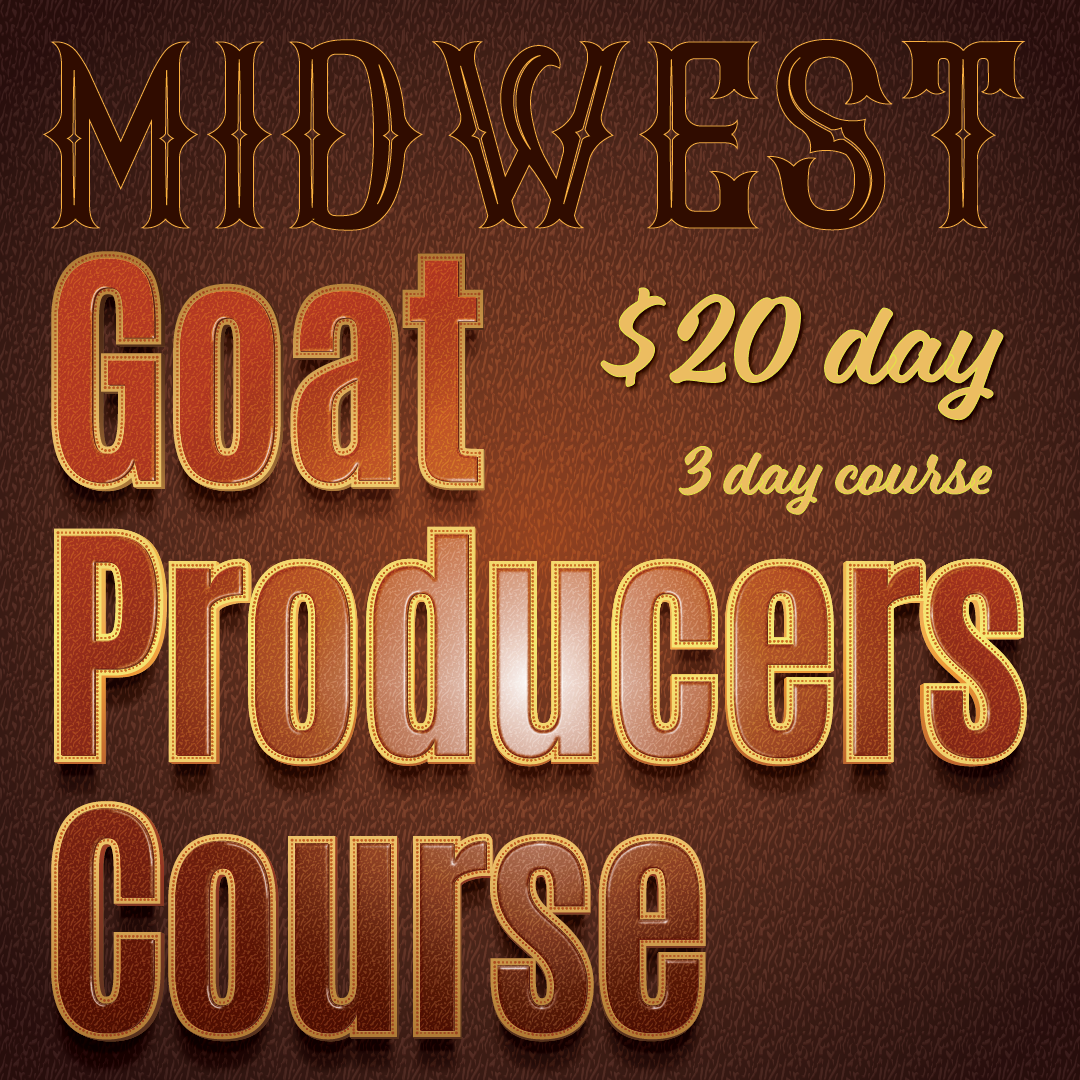 A one-time price of
USD $0.00
will be added to your order.
Midwest Goat Producers Course - 3 days  $20.00 per day.  3 days is $60 with a certificate of completion on the third day.

Schedule Coming Soon
In cooperation with Lincoln University and University of Missouri industry professionals

May 31-June 2   9:30 am - 4:00 pm (finishing times may vary)

lunch 12:30-2:00 pm daily 
Speakers include professors, educators, and experienced industry professionals.  Hands-On discussions and stock evaluations
Each session (day) is $20.00 to attend.  Please add the correct amount of days to the cart.  Check off which days you are attending.  This helps us know who is attending.
AM Speakers, PM hands-on.

Lunch 12:30 pm to 2:00 pm (tentative) each day.
Customer Information
Let us know which days you will be attending.  Session 1, Session 2, and/or Session 3.  Course ends 12:30 pm Friday 
FAMACHA is separate from this course. (FAMACHA Sign up at the event.)

When attending all three days, a certificate of completion will be given to all that complete the course.
Tentative three day speakers and afternoon demonstrations/panel conservation separated by topic areas.