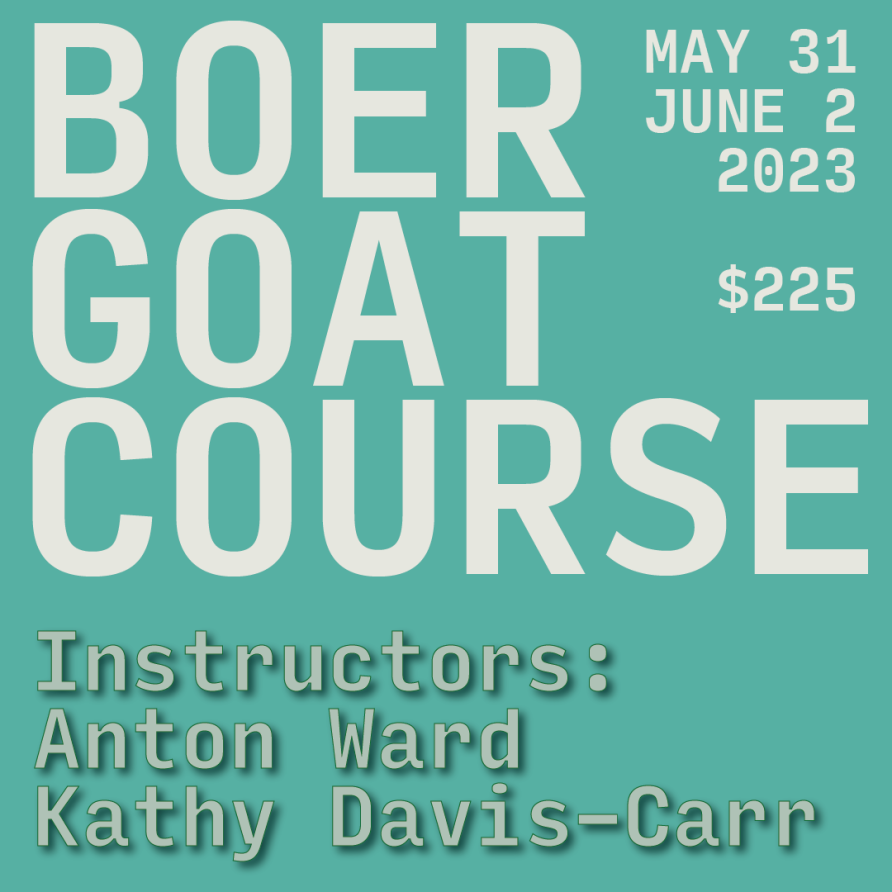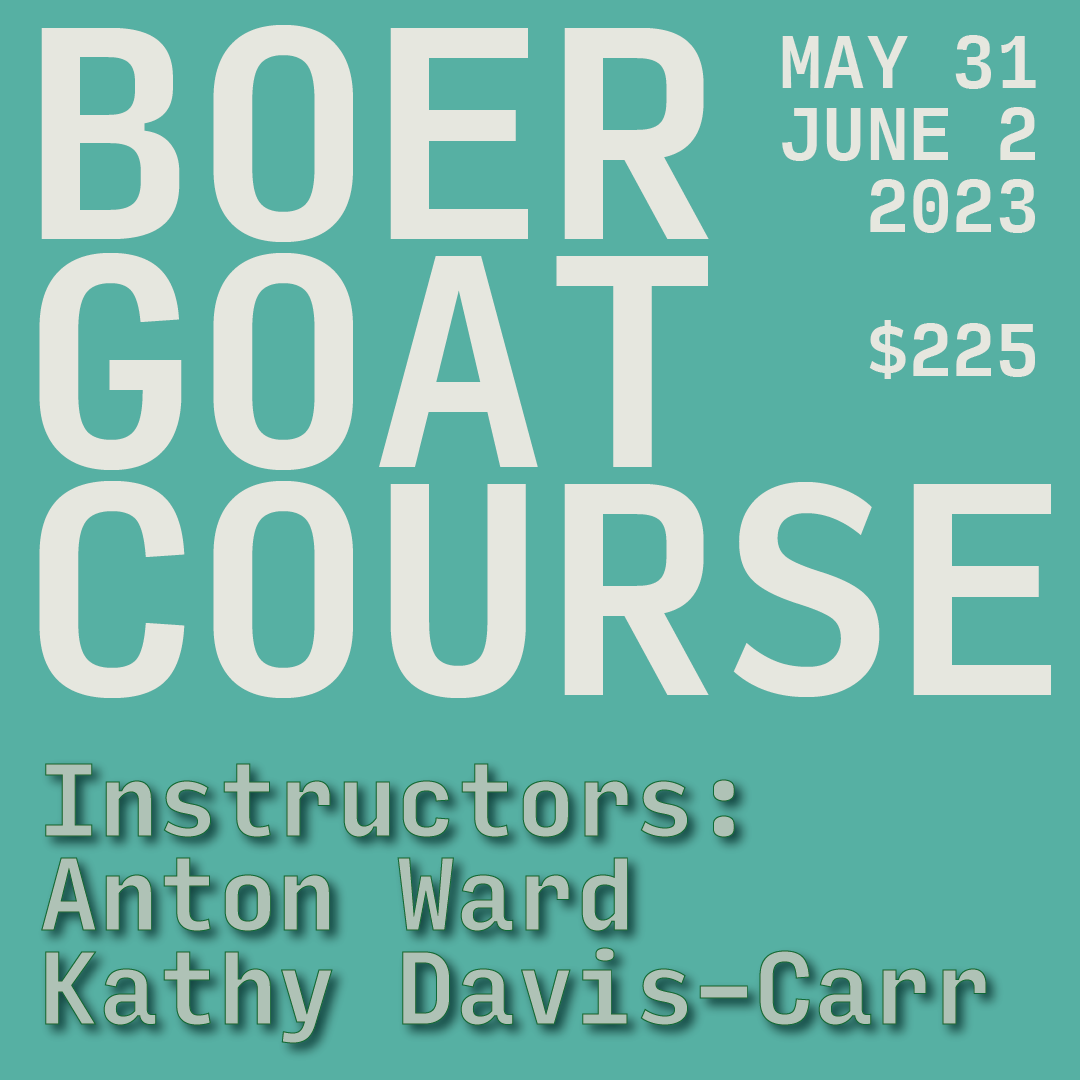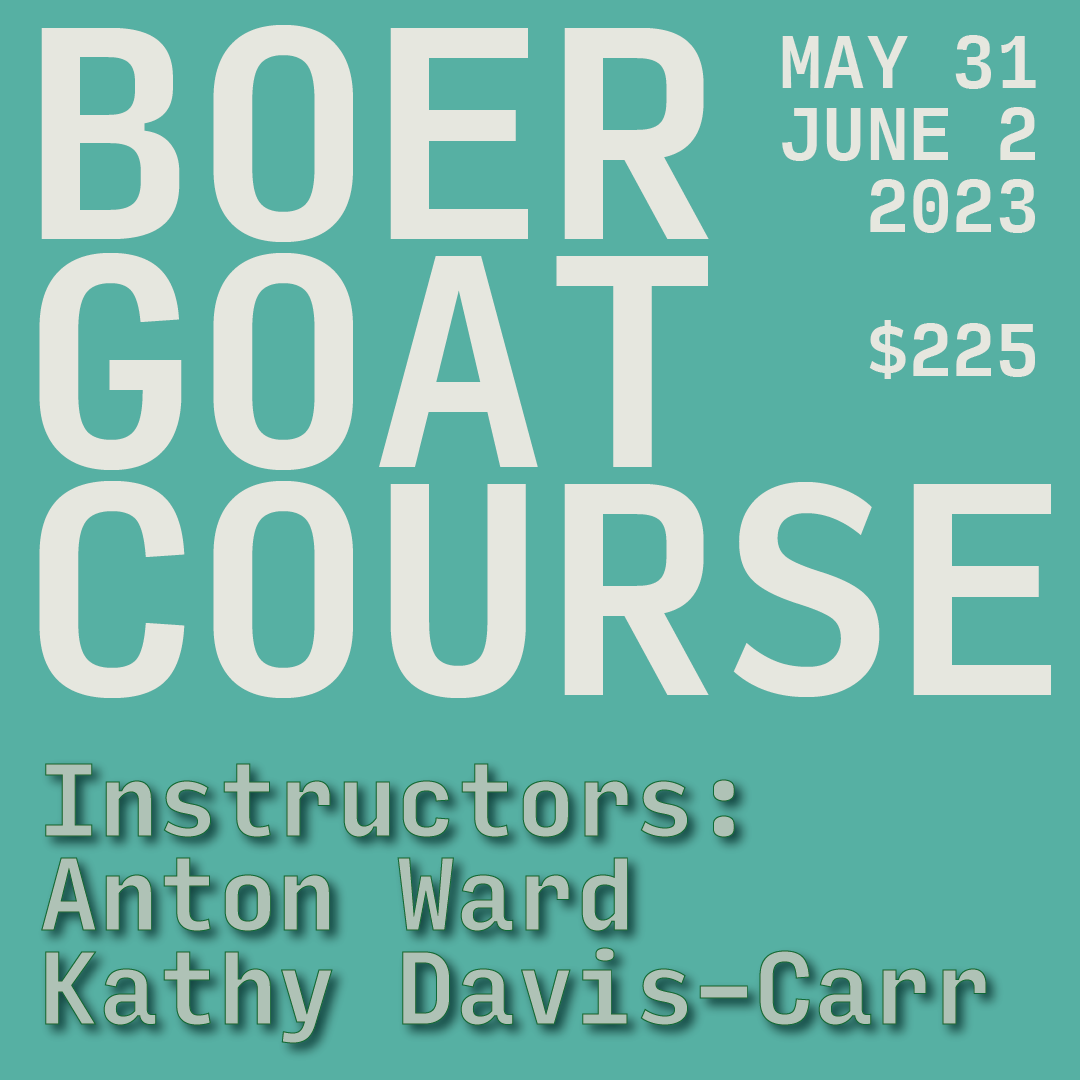 A one-time price of
USD $225.00
will be added to your order.
The Boer Goat Course is an opportunity for American Boer goat breeders to learn more about selection of the Boer goat by phenotype. That means it is based upon what the animal looks like prior to considering its genetic make up, by pedigree.
2023 our official instructors and judges are Mr. Anton Ward and Ms. Kathy Daves-Carr.  These are two of the most well respected and influential Boer Goat judges.  This is your opportunity to learn directly from them, hands-on, in conversation.  Sign up today and secure your spot, they are limited.
The first 30 signed up will receive a Boer Goat Book of Standards and a Special work book created by the instructors, for the course.
Those that complete the course will receive a certificate of completion from the Meat Goat Society.
This opportunity, on May 31-June 2, 2023 is every breeders chance to learn how to select and cull their Boer meat goat stock.  (subject to change)
Adult Entry: $225.00
Entry numbers are limited.  This is a hands-on learning experience and is a curse that teaches how to "judge", evaluate stock. Judging is evaluating.
These Boer goat courses were offered many years ago and we have worked hard to provide a learning opportunity for breeders in America.
With the rapid growth in new goat "breeders" we felt it was important to provide this type of learning opportunity and we are appreciative of the support from professionals across the country.
Anyone may enter, but don't delay.
____________________________________________________________________________
Enter your stock in the Boer Goat Congress, June 2, 2023.  Evaluations begin at 1:00 pm. One entry may be Buck, Doe, Doe & Kid(s), or three yearlings as a group.  Registered and unregistered stock. Composite classes.  This is a phenotype evaluation. 
Enter all Boer Goat Events: ABGA, JABGA, and Boer Goat Congress, if you are eligible.