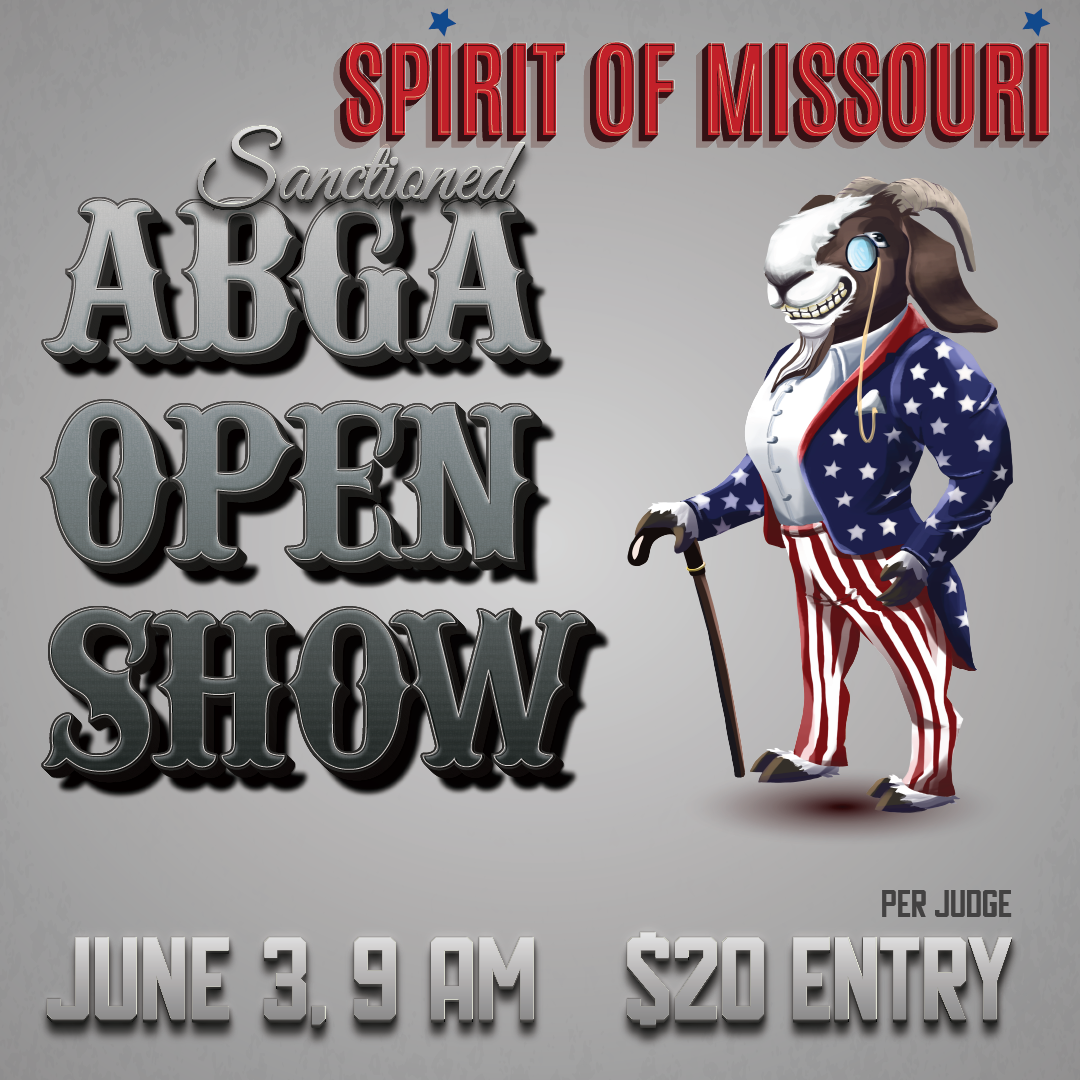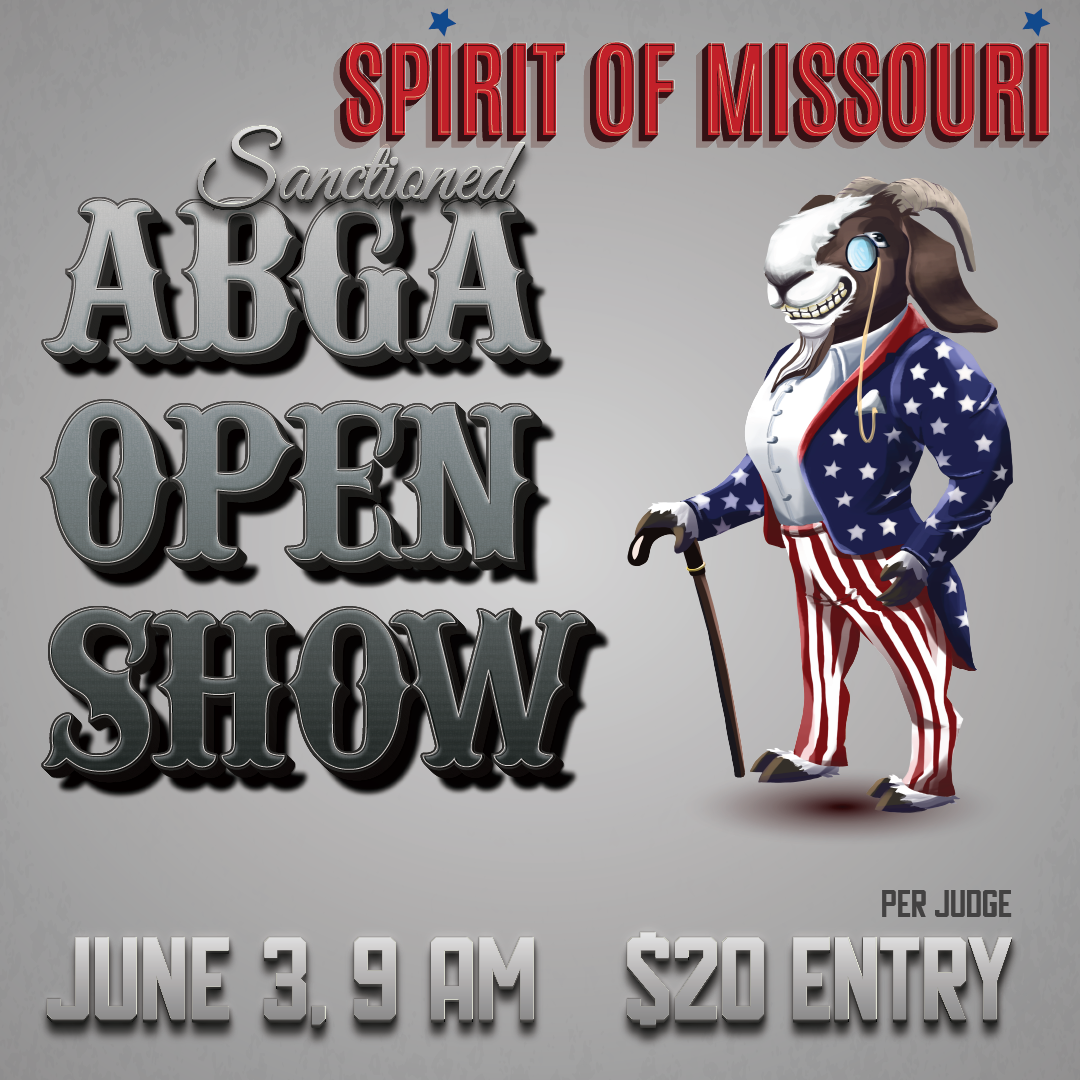 A one-time price of
USD $0.00
will be added to your order.
ABGA SANCTIONED OPEN BOER GOAT SHOW
SPIRIT OF MISSOURI
2 JUDGES:
Anton Ward and Kathy Davis Carr
ABGA Sanctioned Rules Apply
Entry fee is $20.00 per head, per judge, Total $40.
Check the Schedule for rules, arrival, check in times.
Enter the Animal's Information, in this FORM
Classes are by ABGA guidelines

Please reserve your hotel room as soon as possible. click here
Enter Early!
June 3, 9 am