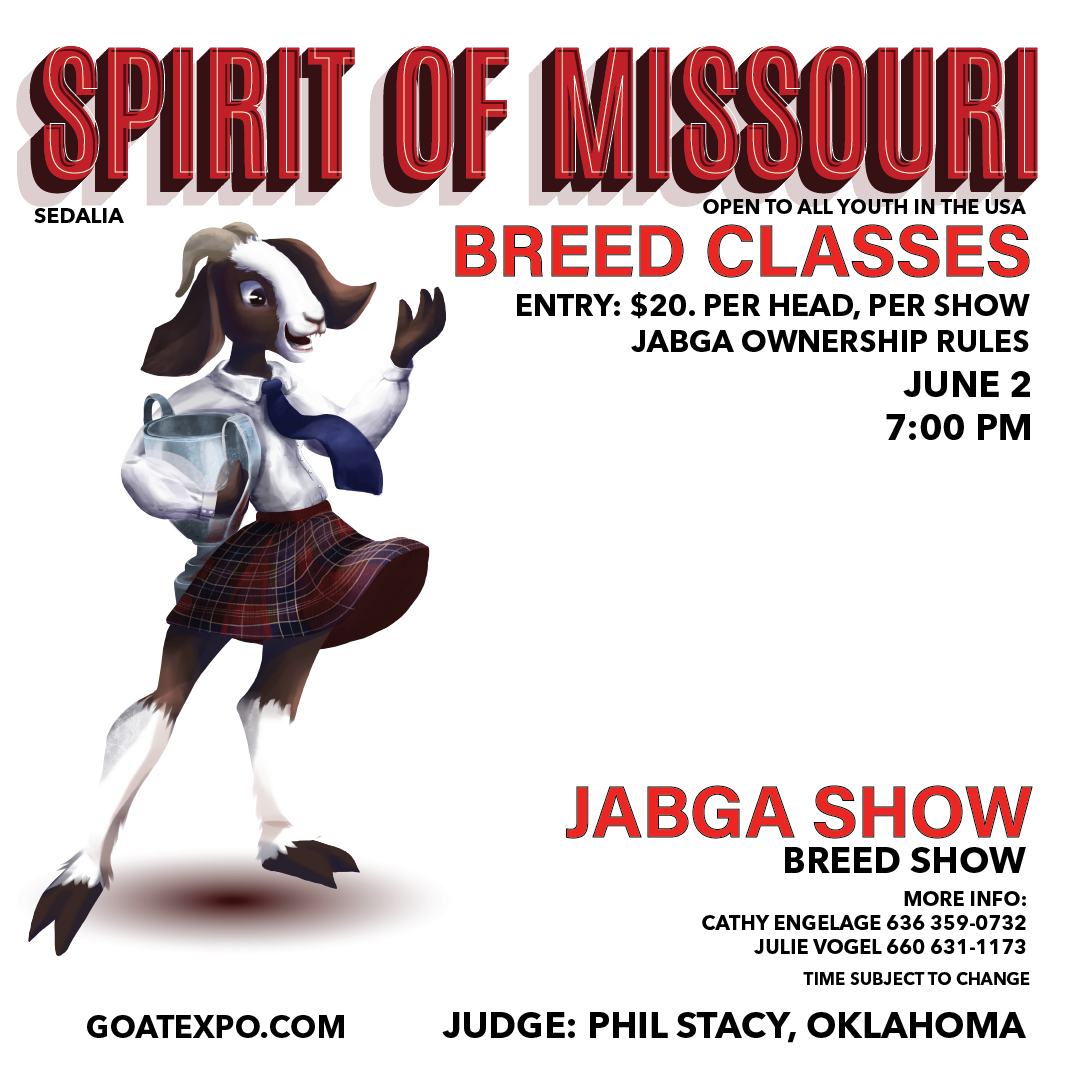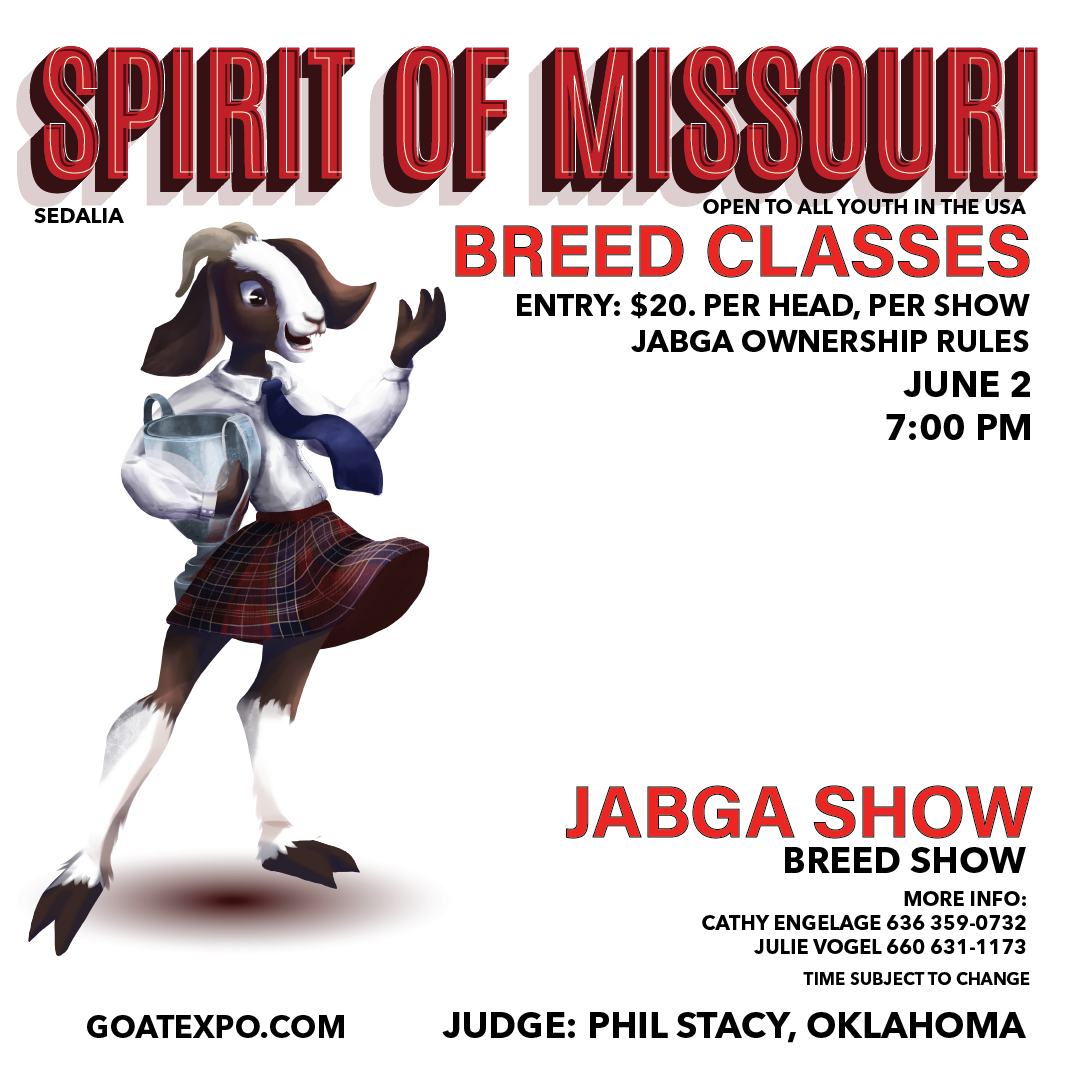 A one-time price of
USD $20.00
will be added to your order.
JABGA SANCTIONED BOER GOAT SHOW - MEMBERSHIP AND OWNERSHIP RULES APPLY
SPIRIT OF MISSOURI
JUDGE: PHIL STACY, OKLAHOMA
JABGA Sanctioned Rules Apply
Entry fee is $20.00 per head.
Please click on this FORM to enter the information about your goat(s).
Check the Schedule for rules, arrival, check in times.
Classes are by ABGA/JABGA guidelines

Please reserve your hotel room as soon as possible. click here
Enter Early!
June 2, 7 pm