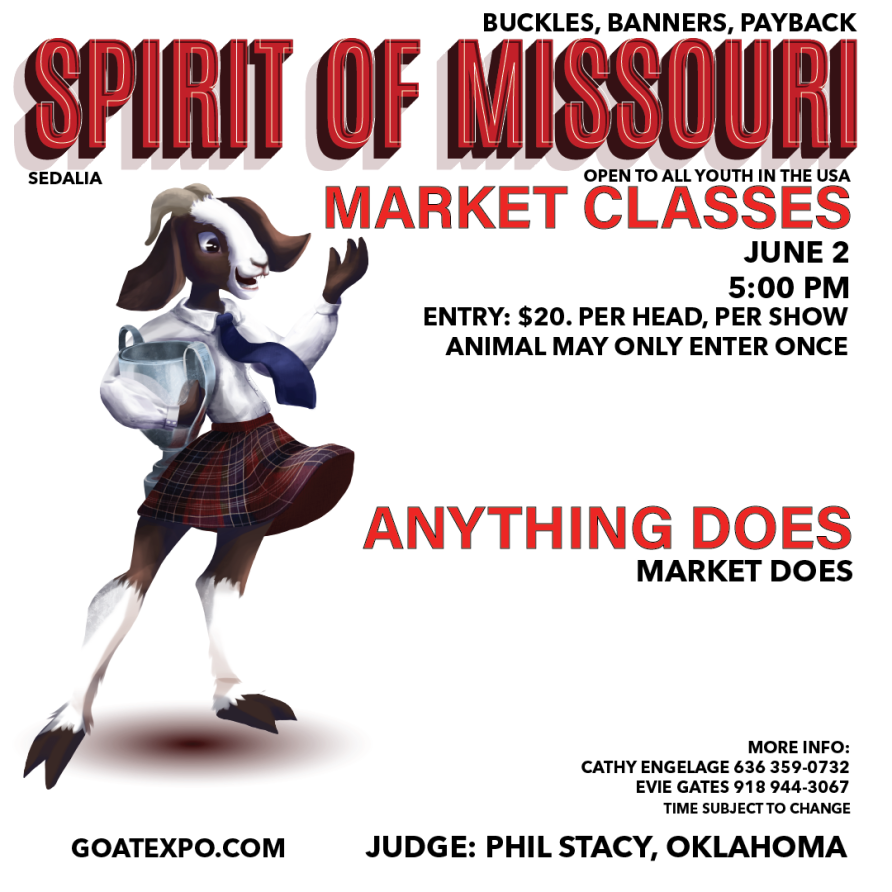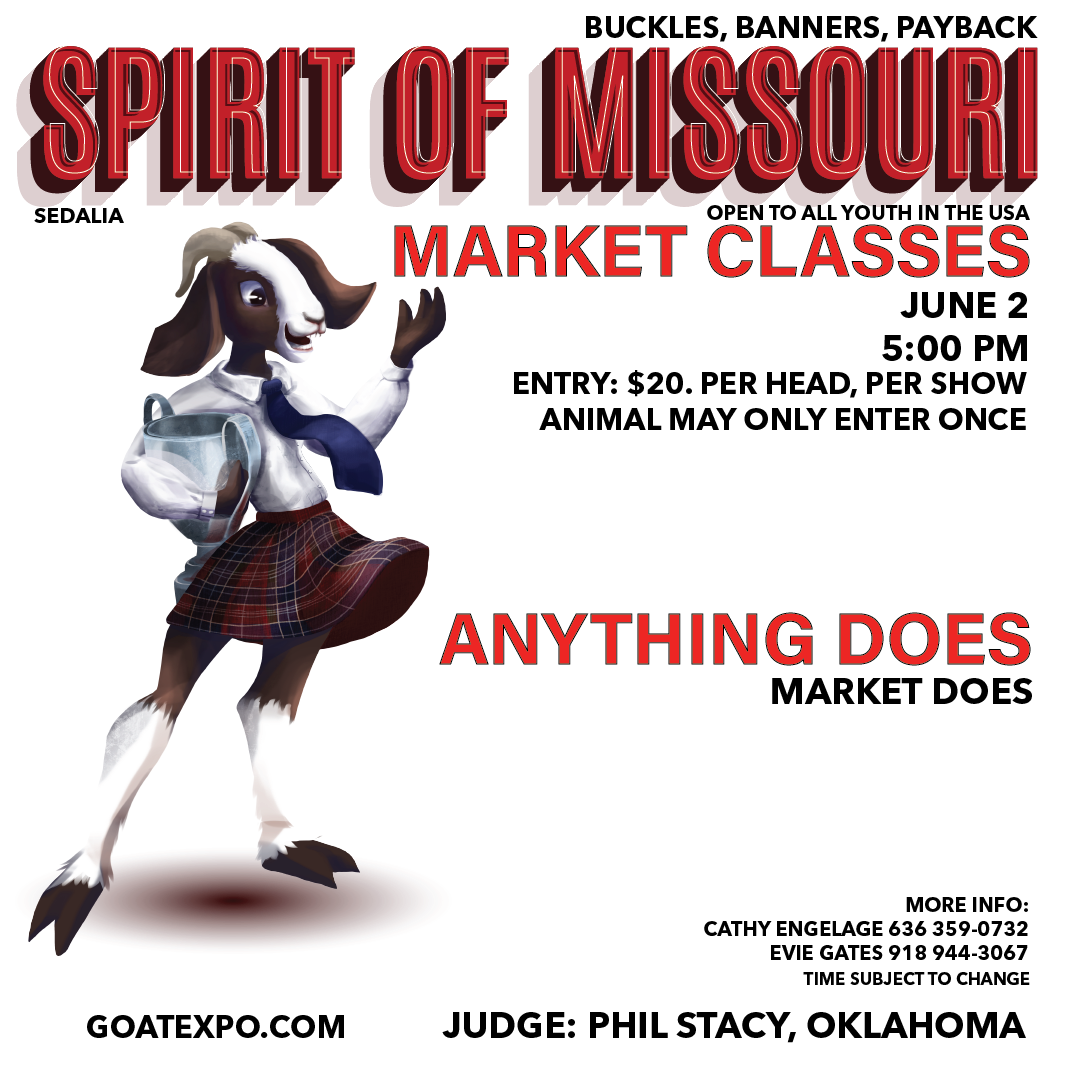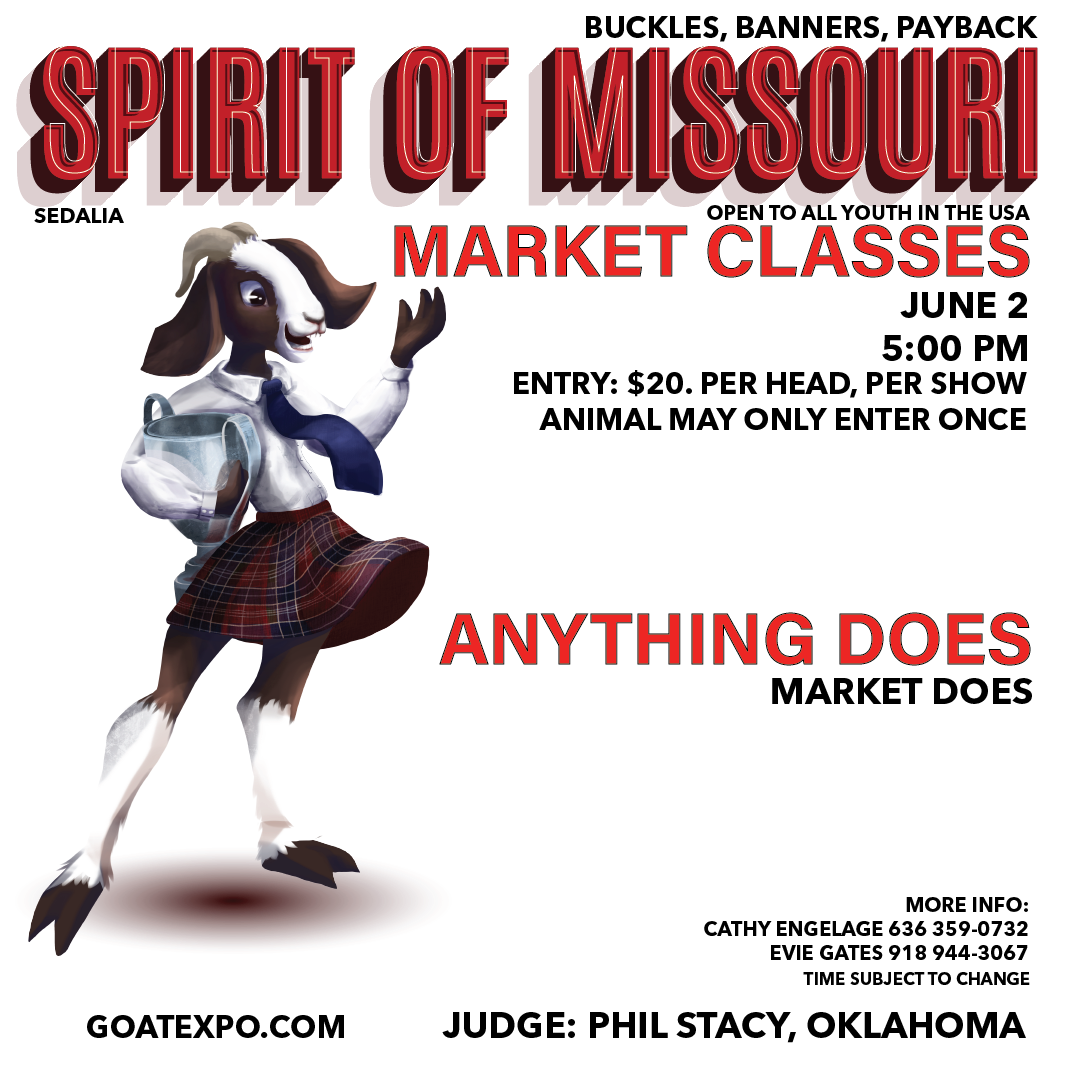 A one-time price of
USD $20.00
will be added to your order.
SPIRIT OF MISSOURI - ANYTHING DOES MARKET & BREEDING DOE SHOW
JUDGE: PHIL STACY, OKLAHOMA
No ownership rules. Exhibitor must be no older than 18 years old the day of the show.
MARKET TYPE AND BREEDING TYPE DOES MAY ENTER
DOES MAY ONLY ENTER ONCE. Does entering the Anything Does Show  may not enter the JABGA Show and vice versa.
Entry fee is $20.00 per head. Pen Fee: $8.00 Exhibitors may show from their trailers.  Please make a note if you are.  The fairgrounds charges for each pen used.
CUSTOMER INFORMATION FORM
YOUTH INFORMATION FORM
GOAT INFORMATION FORM
Please reserve your hotel room as soon as possible. click here
Enter Early!
June 2:  5 pm after Wether-Rama