Healthy Benefits of Eating Goat Meat:
By: Goat Gossip
In the past quarter century, studies have reported a significant rise in the prevalence of chronic and non-communicable diseases like cancers, cardiovascular diseases, diabetes, and obesity on a global scale. Further research has demonstrated an association between the prevalence of these diseases and man's nutrition, most especially, our meat consumption. In a bid to combat these disheartening but true statistics, healthcare personnel have designed multiple interventions aimed at raising public awareness on healthy eating. On this front, several theories pertaining to meat have been put forward, the most prominent comparing the various meat types (red and white meats). While there still are many controversies on that front, one thing all nutritionist seem to agree on is that lean meats with their relatively low fat and high protein content promote healthy eating. Included in the list of lean meats are bison, goat meat, horse meat, ostrich, pork chops, skinless chicken, turkey, and venison.
Typically, meat quality is quantified based on its color, flavor, juiciness, pH, tenderness and texture, and its water-holding capacity, as well as its chemical, microbiological, and nutritional qualities. These parameters are influenced by several factors which may either be present before, during, or after slaughter. Research has demonstrated that the most common pre-slaughter factors are attributed to the animals' 'upbringing' and include the animal's age and species, breed type, food type, geographical location, sex, and weight at slaughter. In essence, how well an animal is raised determines the quality of meat it shall produce. Despite its resilience and versatility to alternate production systems, its nutritional benefits, the fact that goat meat has been reported to be juicy, mouth-watering, succulent, and tasty, and that as a lean meat type, its attributes are consistent with today's healthy eating demands for leaner and nutritious meat, the production of healthy goat meat is low and can be attributed to ignorance of its value.
Several comprehensive studies have demonstrated that compared to the more common traditional meat sources like beef, chicken, lamb, turkey, and pork, goat meat presents significantly lower amounts of calories, cholesterol, and saturated and total fat, and sodium per serving. Meanwhile, it is also a better source of iron, potassium, proteins, and vitamins. With such a nutritional profile (low calories and fat coupled with high proteins and vitamins), there is no disputing the fat that including goat meat in one's diet is a step in the right direction to adopting healthy eating.
Owing to its relatively reduced amount of saturated fat, moderate and regular consumption of goat meat has been attributed to the alleviation of inflammations, decreased risk of atherosclerosis and cardiovascular diseases, enhancement of good cholesterol, improved blood-cholesterol levels, and the stabilization of heart rhythms, making it an ideal option for patients presenting with cardiovascular and kidney diseases. In addition, several studies have associated the consumption of goat meat during pregnancy to decreased risks of anemia in both baby and mother as well as reduced birth defects in babies, thanks to its high iron content. Furthermore, regular consumption of goat meat has been reported to delay ageing by boosting cell division, function as an effective treatment for autism (omega-3 fatty acids content), manage weight through its action as a hunger-suppressing agent (high protein content), promote energy metabolism, healthy skin, and combat depression (high Vitamins B3 and B12 contents), strengthen bones and teeth (high calcium), sustain healthy thyroid function, and ward off cancer (a result of its choline and selenium composition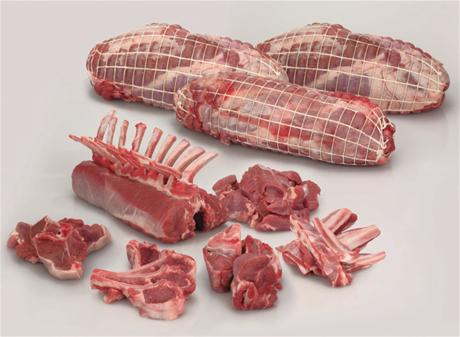 Summarily, although numerous benefits have been put forward for goat meat over several other meat types, proper cultivation, preparation, and a moderation of serving sizes is still recommended to get the best results from its consumption. Like with most other foods, there exists a significant association between the cultivation and preparation of goat meat and the nutrients acquired from it upon consumption. In the same way that the use of the right kind of fertilizers promotes sustainable agriculture, it is expedient that small farms involved in raising healthy stock of goats be encouraged as they play a major role in promoting healthy eating and overall, global health.
GoatGossip.com
Total Page Visits: 2387 - Today Page Visits: 1