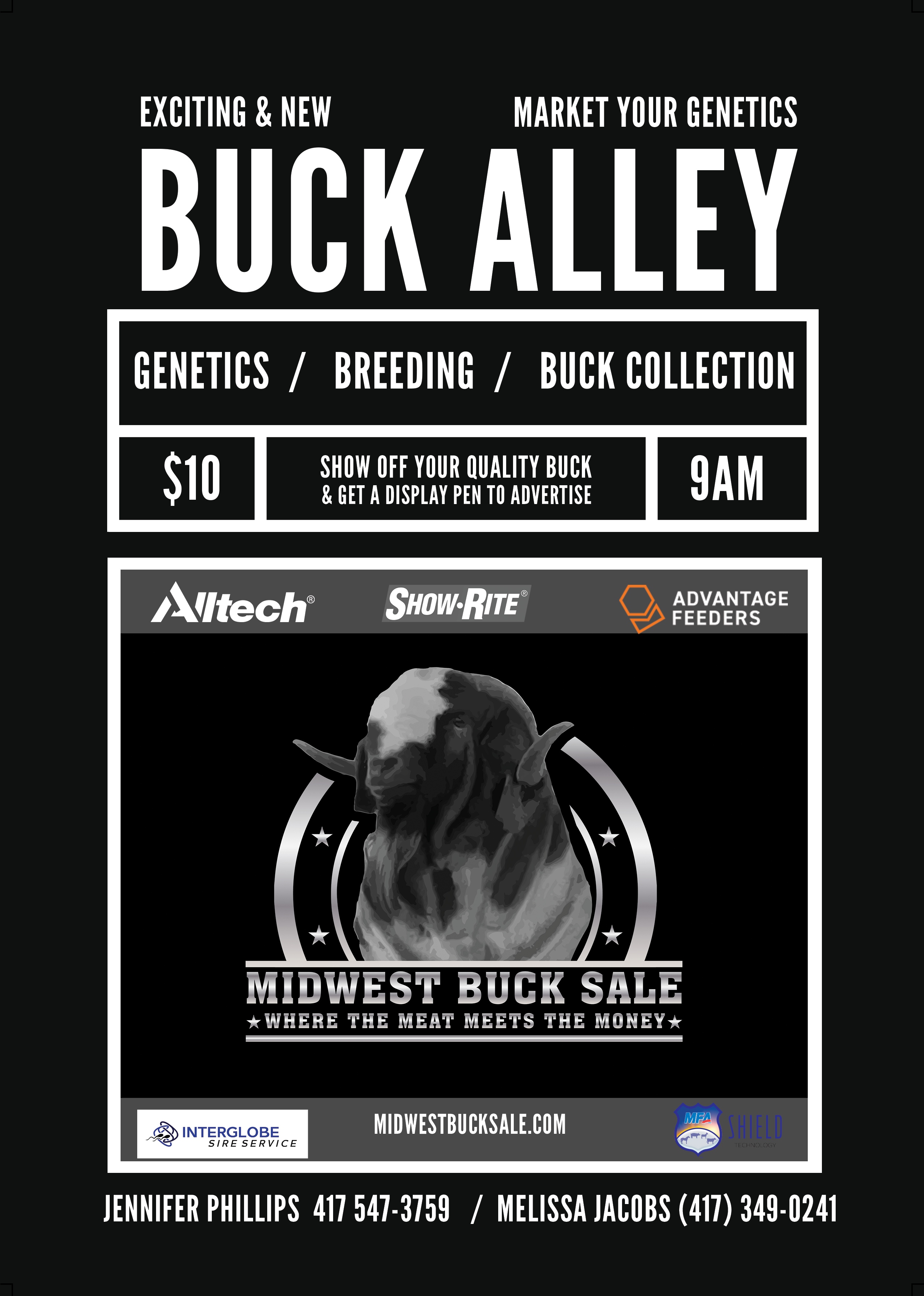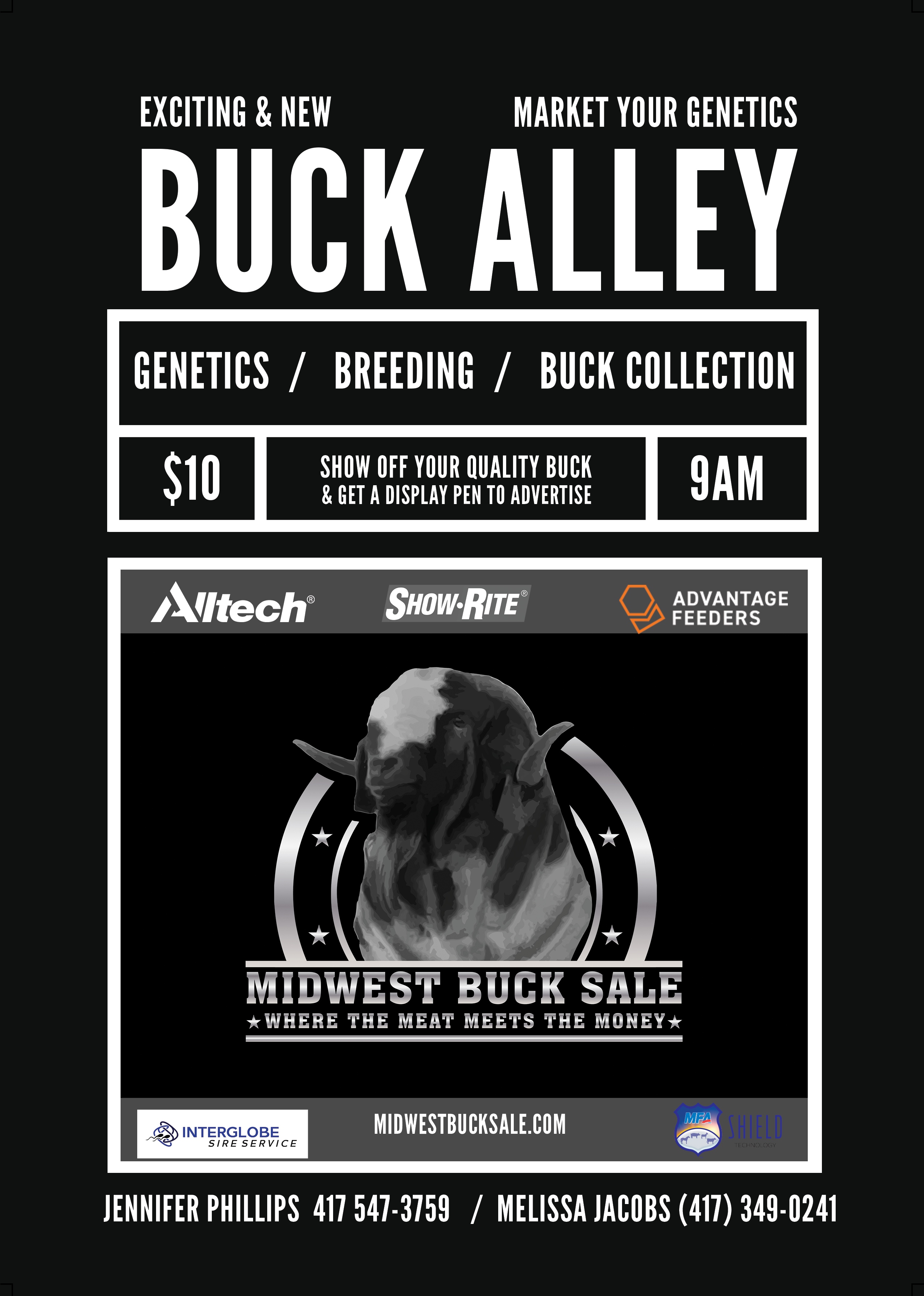 Enter your buck in Buck Alley.
New for 2021.  A breeder may enter their buck in Buck Alley.  It is a great way to promote your buck, stock, sell semen and promote your breeding program at the Midwest Buck Sale in June.
The entry fee is $10.00.  Each buck has a pen between them and each breeder uses the middle pen to set up their farm information.  The bucks are only near each other by corners, not side by side.  Each breeder may bring their own table and set up a display in the adjoining pen to their buck.
Buck Alley has limited space, so don't delay in signing up your buck!
Please bring your own table and chairs.
Limited to 16 spots.
Bring your bucks to Buck Alley.